We Were Heads
finished the night off with some shambolic fuzz rock. There somewhat chaotic style made me think of New Zealand's scrappier '80s and early '90s bands.
Nitten Patel and Peter Beales in faceoff action!
The rhythm section is Dan Edwards on bass and Evan Sidawi on drums.
Nitten sings!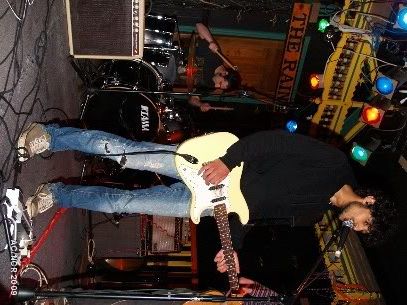 Luke from The Dirty Nil helps out on keyboards.
They're a bendy lot.
Dan sings some.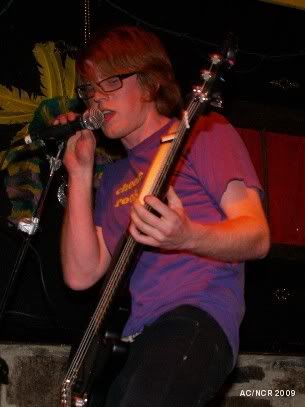 More Evan!
Peter does his Joey Ramone impression.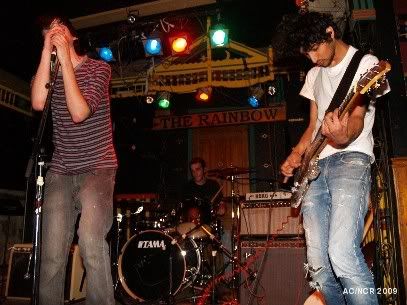 Big finish! With Nitten wearing Dan's glasses for some reason.
The bendy end!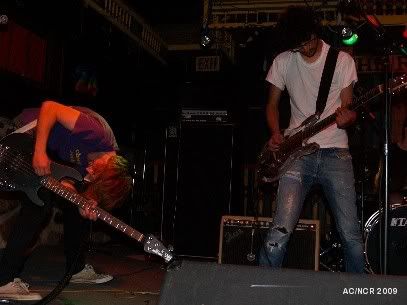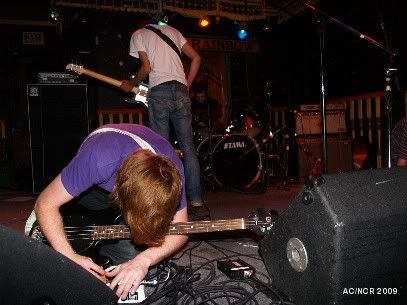 They're playing The Casbah in Hamilton tonight and again July 16, once again with The Dirty Nil.
Show reminder: Marianis Trench play a predictably sold-out show at Mavericks. Guy Major performs at the Elmdale House.