Just a couple of Days after seeing Token, Guillotine and The Double Pumpers rock Babylon I was back for a second helping of music. This time it was to see Montreal dancefloor titans Think About Life make 'em shake it. The opening act was
Videotape
, which could be called a local combo, even if some of the membership has decamped for Toronto.
They played a short but interesting set; it was more rhythmic than when I saw them at Zaphod's a year or so earlier. Not sure whether that's a new stylistic direction or a nod to the dance-floor friendly sounds of the headliner.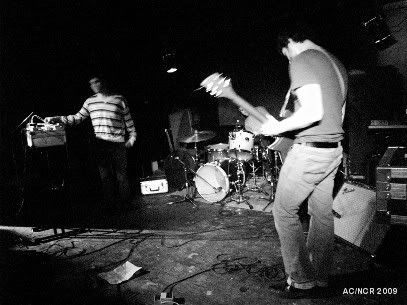 Nathan, Adam and Ryan.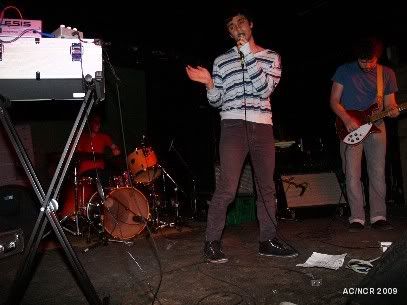 This photo of Nathan is slightly better than the last one I took of him - for one thing he's not an indistinguishable blur ....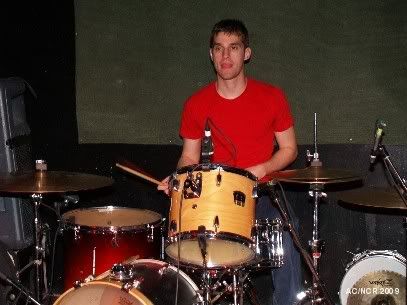 Adam twists.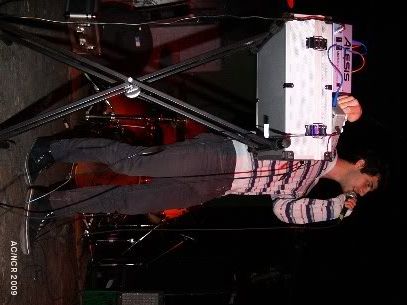 And so on!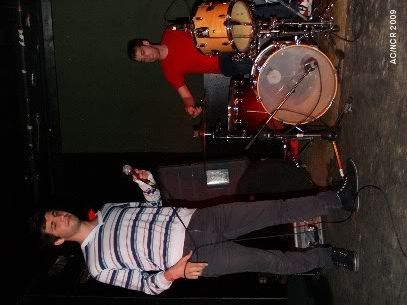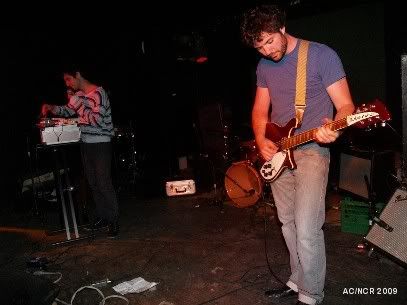 There next show is at Raw Sugar on Somerset this Saturday.