I deliberately asked for May 22 off so I could go and see The Figgs play a rare Ottawa show. Also a chance to see The BushPilots again, since I last saw them on the River Stage at Bluesfest in 2008. And just like then I arrived too late to see all but the last few songs. D'oh! However, it wasn't quite a repeat of that gig, since apart from being indoors this time, they also have a keyboardist, Tom Pechloff.
The whole lot!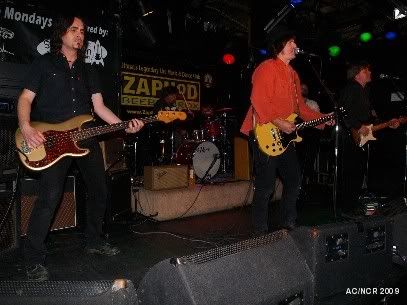 Faceoff action, and extra Tom action as well.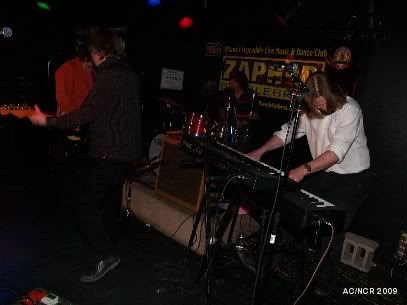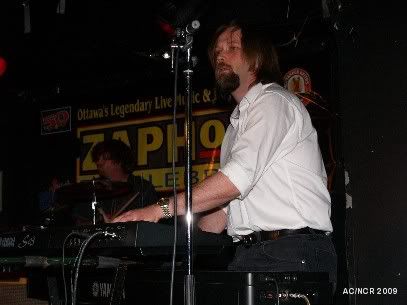 Breezy action!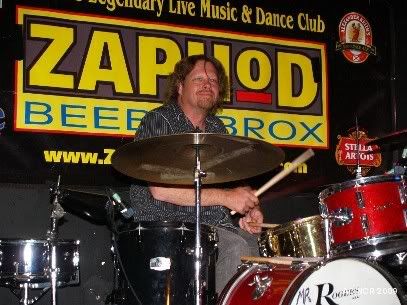 Shouty action! Rob also has a new hat, which belnds almost perfectly with the Zaphod's backdrop.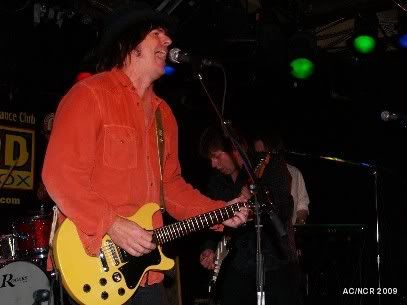 A more impressionistic photo.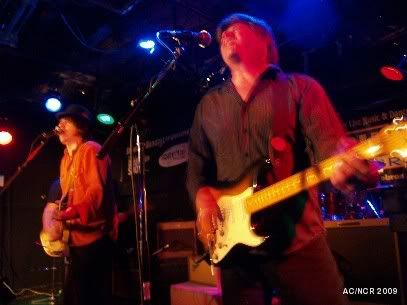 And so on!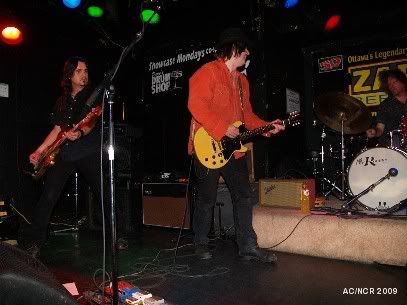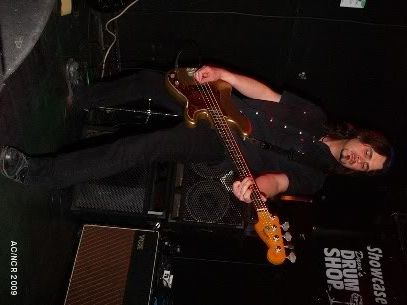 Maureen Hogan of Good2Go was once again invited on stage to tease Jeff and sing backup.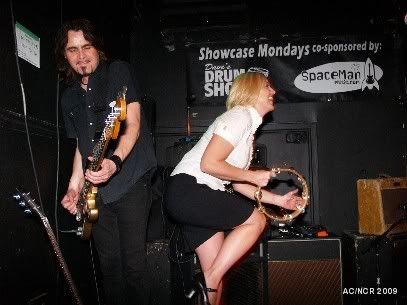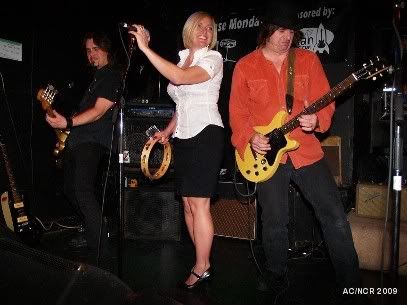 Those lights are warm.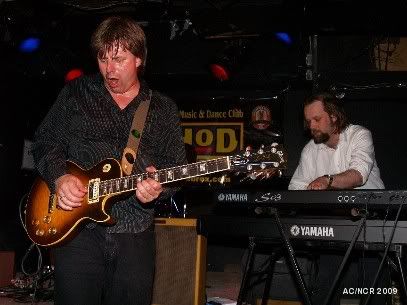 Singalong action!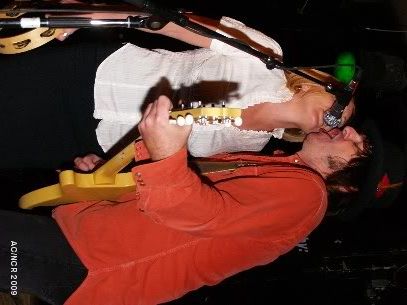 Their next show is at the Black Sheep Inn with Australian roots rockers
The Re-Mains
.