I'm mulling photos from last week's fabulous rock'n'roll triple bill at The Dominion, so here's a snap of a happening quartet you can catch tonight at Zaphod's,
DD.MM.YYYY
. The photo below was taken at The Montgomery Legion Hall in May 2006;
some of my favourite pictures
hail from that show (the conditions were excellent).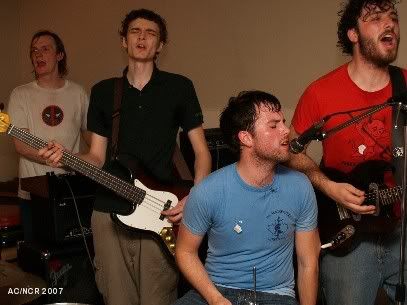 Eastborough and Psychic Hotline are also on the bill.