Tonight is goodbye from lung-running punk rock trio
Harshey
, who say farewell at Zaphod Beeblebrox.
The Vanity Of Human Wishes
will also be on hand. Here are a couple of photos of the band from earlier days. First, one of the few photos of a Jan. 17, 2004, show at The Dominion not posted over at The Birdman Sound website. This was back when Meredith Westlake played bass.
And another, about a year later at Barrymore's with Larry on the low end.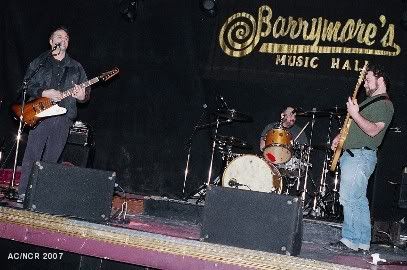 Meanwhile, over at Cafe DeKcuf you can see
A Distance From
,
Foxfight
,
The Fitzpatrick Incident
,
Reroute The Bloodstream
and
There Were Thousands
.