Almost forgot today's show reminder!
Good2Go
get into the Festivus spirit at The Royal Oak on the Canal near the Victoria Bridge. Here they are below taking part in some New Year's shenanigans on the cusp of 2007.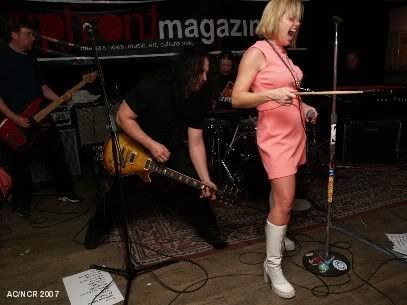 Elsewhere,
Big D and the Kids Table
,
Whole Wheat Bread
and
Brain Failure
play at Babylon; The New Bayou gets punked up with
The Sewer Rats
,
Germ Attak!
, Critical Convictions,
Bombed Out
and
Sick Sick Sicks
; over at Capital Music Hall, Broken Social Scene plays
Kevin Drew's
Spirit If
, along with
Abbey
;
Howe Gelb
performs at the Ottawa National Library and Archives.