After catching The Mongrels live at The Dominion and buying their new album
Oshawa
, I'm forced to conclude they are one of the most rocking bands in the land, if not the leader of the pack. They've got a monster rhythm section, a lead singer with a hellacious set of pipes, one of the best rock guitarists in Canada and a keyboardist who dresses like Natty Bumpo. How can you beat that?
Andy Dickson has guitar rock superpowers.
Amy T. Dynamite once again rocks the stripes.
Drummer Colin Burnett has stepped into Bionic man Tim Dwyer's shoes.
Off to the right, rhythm section action with Dusty Rails and Steve Ludvik.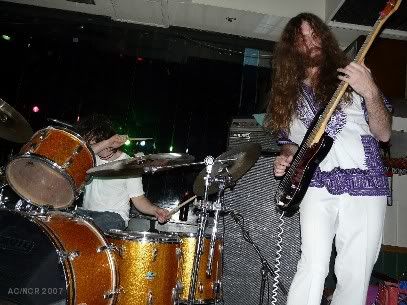 Keyboardist Dave Lines (of Mother Funkers) wasn't around for the band's Irene's gig - probably out killin' bears.
The band ran out of stage before they ran out of members, so Dave was stuck out with the crowd.
Wailing action!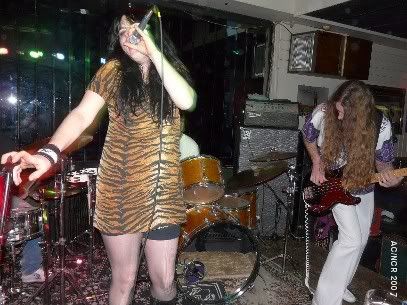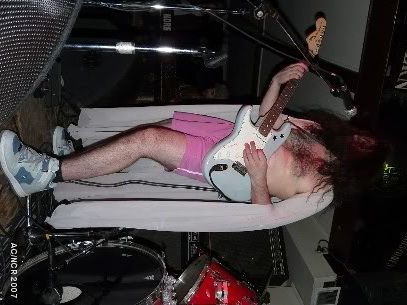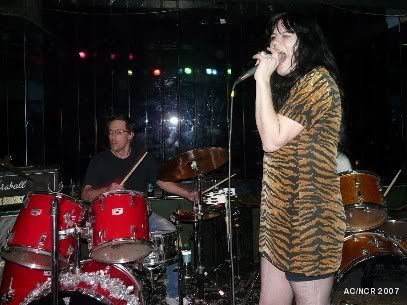 Dual drumming action!
Worshipful action!
It was all killer and no filler - and I heartily recommend
Oshawa
.