I was scrounging through my banker's boxes, looking for pictures of The High Strung, when I came across my CDs from The Jon Spencer Blues Explosion gig at Babylon on July 19, 2004. I thought most of the shots had been posted at Birdman Sound or on here, but it turns out that apart from a few lo-res photos at pennyblackmusic.com, and a single snap way back in 2005, nothing had seen the light of day. That's just plain silly.
Explosive Explosion action!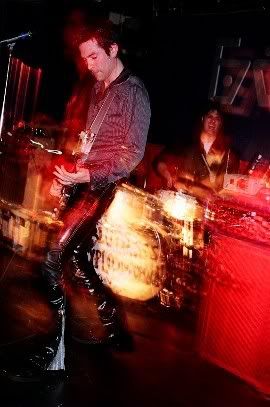 "Would someone please return the photographer to the upright position?"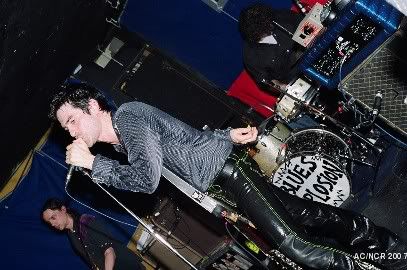 That's too far!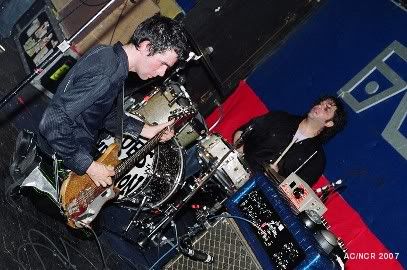 Much better.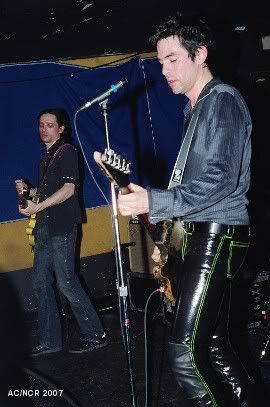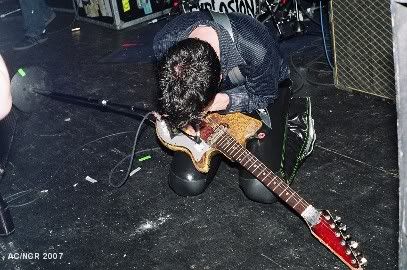 Sometimes a man must testify.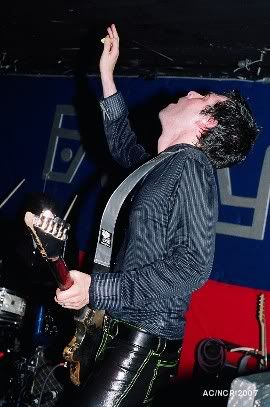 Spencer works the audience.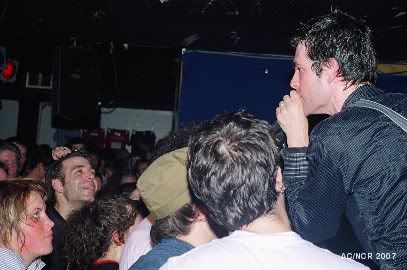 "Yeeeeeeeah!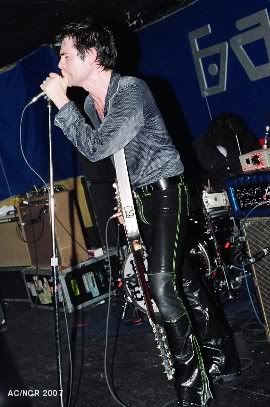 Off course he came back later with Matt Verta-Ray and The Sadies as Heavy Trash. The band released
Jukebox Explosion
, a singles collection, on In The Red in October.