A couple of years ago - just prior to starting the blog up, in fact - I went to Irene's to see The Orange Alabaster Mushroom perform. Here's Greg Watson, a.k.a. Grog of The Fiends, at right. I'd seen him many a time before performing with The Desecrators, which also featured Darrell Angus, who later formed Golden Famile. Now of course he's doing solo stuff as Mississippi Grover.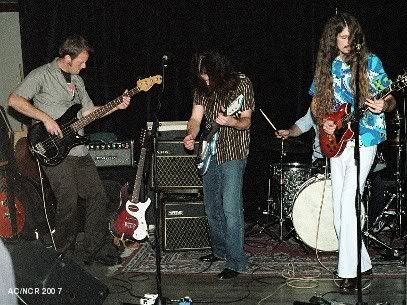 They were actually opening for
Nassau
. At the time I had no idea who Nassau were and couldn't dig up much useful from the Internet because as I observed at the time of my post, when your band is named after a city it can be hard to dig through the other stuff. Well, times change, Nassau is getting more press and has an easy-to-find website and
Myspace address
. As it turns out, guitarist Jon McCann is/was in another municipally monikered outfit, Tangiers. He also played drums with Guided by Voices and 13 Engines.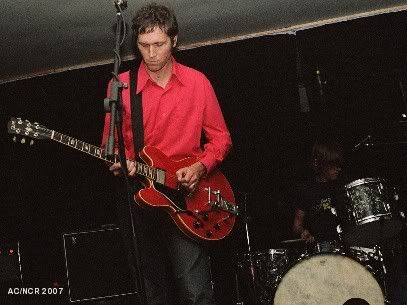 The Warlocks T-shirt is kid of a giveaway regarding Nassau's sound.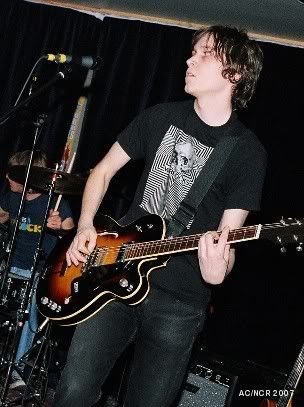 Latest word is that they're off "writing songs."