Next up, Ottawa's most poll-winning band (this year at least). They refuse to say how they done it, but Tokyo Sex Whale garnered best new band and album plaudits from X-Press ... well maybe that's not so great, considering some of the things that have been described as "best in the city" by the magazine's readership on occasion, but I won't argue with them this time. If there were any doubters in the big crowd that turned out for this show I didn't hear it either, perhaps because the Whale were steamrollering the crowd with their crushing stoner rock.
And now, rock action!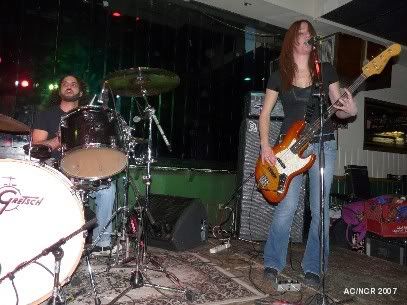 Unfortunately my aunt's Panasonic is not great for action shots - the shutter tends to click a second after you press the button.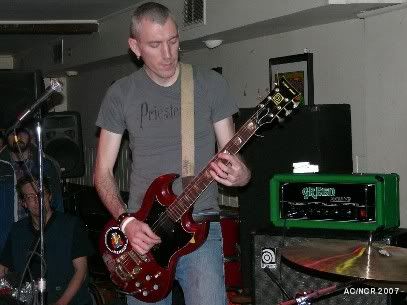 Not bad for low-light, though - its f-stop is 2.8.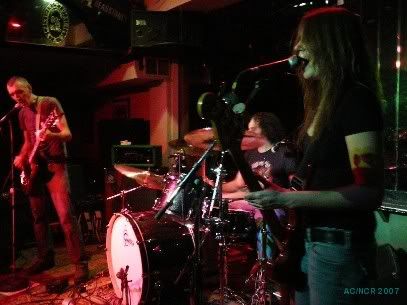 More J.P.!
I shot a few pictures with my shutter open for a few seconds and the action frozen by manually activating my Olympus flash manually. They sort of worked.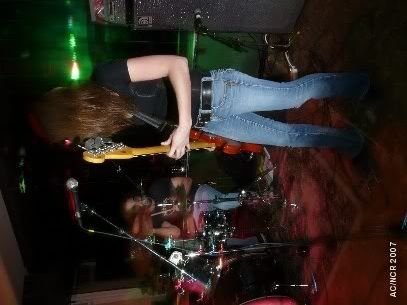 This one is the result of someone else off to my right taking a picture just at the same time I was.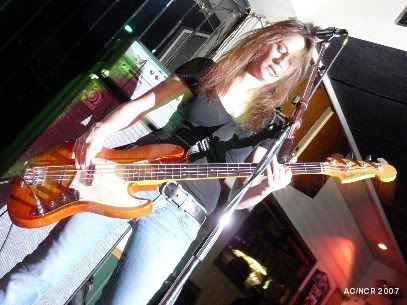 And so on.
That was mighty fine.