Here's some more musical history ... dating back to Wilco's performance at the Capital Music Hall, August 4, 2004. These pictures have been floating around for so long there aren't any large versions. When Wilco's opening act came on, the first thing I thought was "This guy sounds a lot like
Jim White
." With good reason, since as it turned out it
was
Jim White. I've always liked the bug-eyed Americana of
Wrong-Eyed Jesus
; his other stuff isn't quite as good - still praiseworthy, though.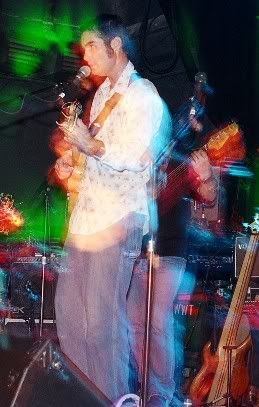 The lanky keyboardist.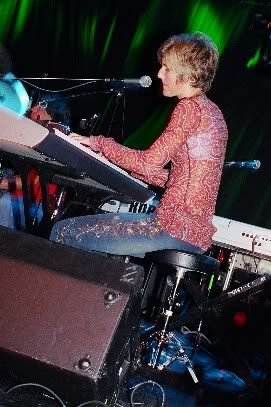 Some second and third wind.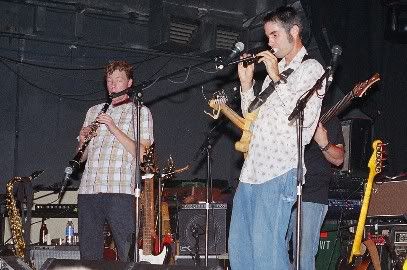 I thought I grabbed a picture of his bassist, but I'm afraid this is as much of him as you're going to see ...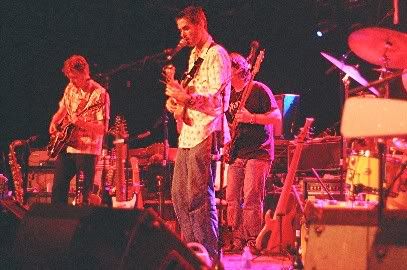 It was a pretty good show, if not as amazing as Wilco's set.