The Trapt finished the night off with a rousing set; I heard in advance there were a few similarities to bands like Stiff Little Fingers - you can certainly hear that in tunes like
Car Bomb
; the crowd was super-enthusiastic, with a few folks getting up on stage to sing along (sometimes invited, sometimes not). And now, yer Trapt.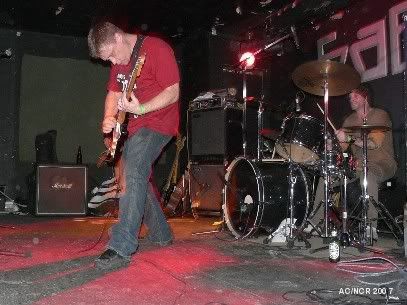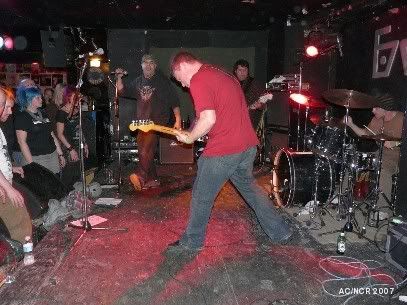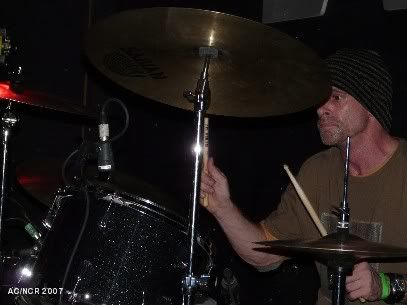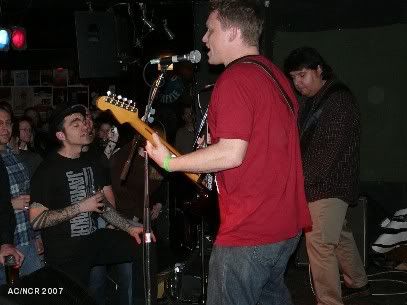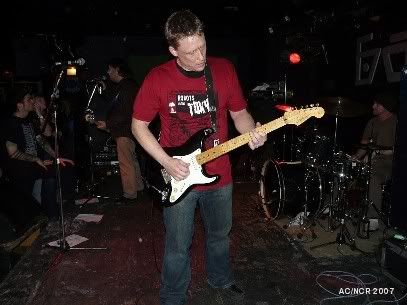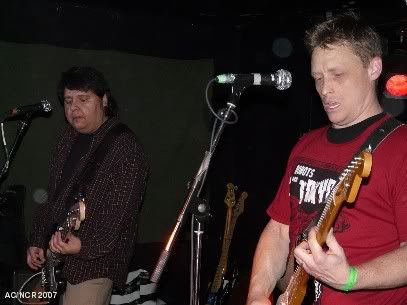 Big finish!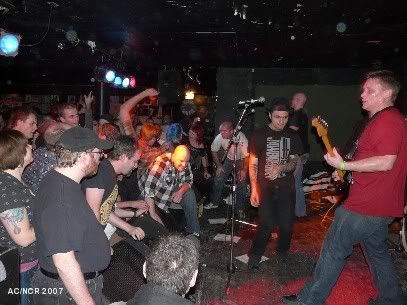 Actually, they went out like they in, with a fierce rendition of
Yes Sir, No Sir
.
Show reminder: Kingdom Shore(Mark Molnar and some folks from Golden Famile, if then do and others), Sinequanon and Simon Guibord perform at - where else? - the Avant Garde Bar. The Coggs, Hellbros and Knives for Kids play Zaphod's.