Dog Day
topped off a fine evening of music with their propulsive indie rock. It's very melodic but with an aggressive edge. I've heard comparisons to My Bloody Valentine and Sonic Youth mooted here and there, but can't agree. The Tomlab signees aren't afraid to turn things up, but they struck me as being a bit like a more guitar-oriented New Order. The band has been touring quite a bit and were on the last leg of their tour that had already taken them across Europe, the U.S.A. and parts West - they were sounding very tight.
Seth Smith and bassist Nancy Urich, formerly of The Burdocks.
Casey Spidle hails from Hailfax hardcore combo The Hold ...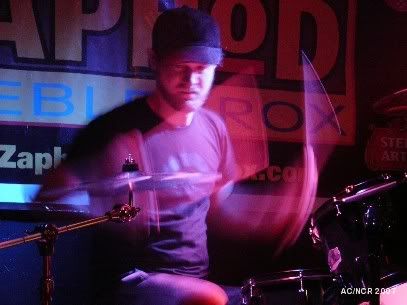 As does his wife, keyboardist Crystal Thili.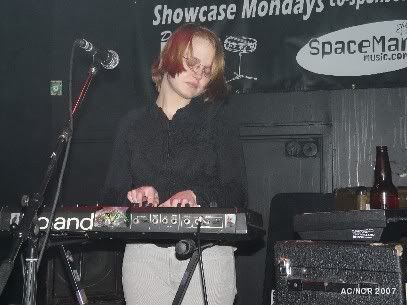 Canine action!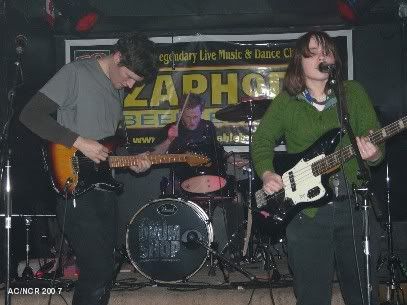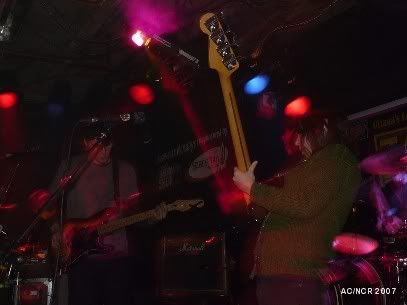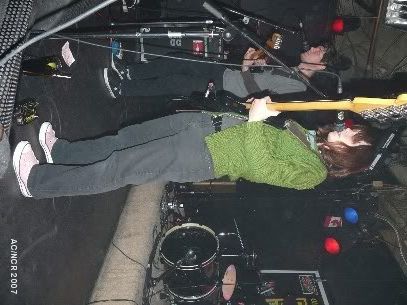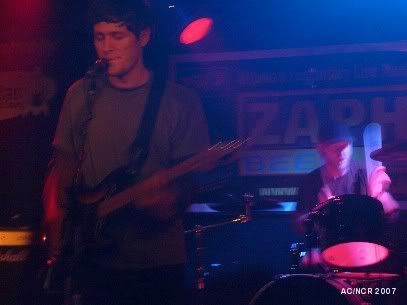 The whole lot!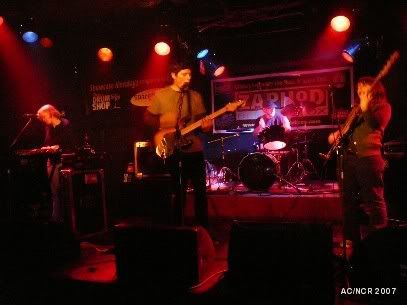 Big finish!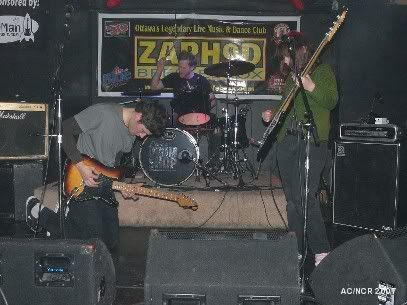 A super ending to a snappy show.