The Murder Plans put on another excellent set opening for Dog Day; they still put me in mind of mod-soul-loving Scots bands like Orange Juice and descendants like The Wedding Present (and as I mentioned earlier, the tougher sounding Britpop bands like Adorable and Ireland's Whipping Post). I see from the 2007 XPress "Best of Ottawa" poll that I'm not the only one who' s impressed, as they scored an honorable mention in the Best New Artist and Best Album categories.
Joel and Connor; the colour in these lowlight photos are kind of nice, if a tad on the fuzzy side.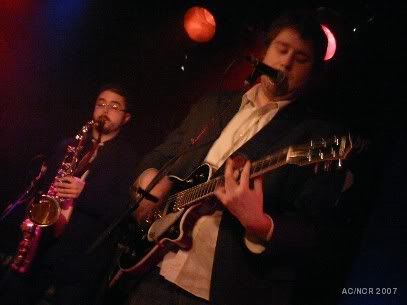 Nick, even more of a blur in motion than usual.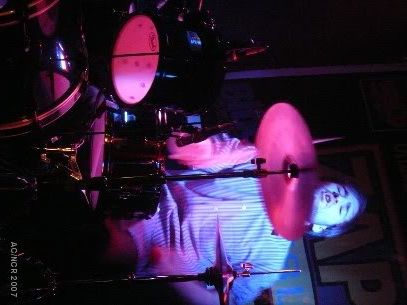 And the whole lot.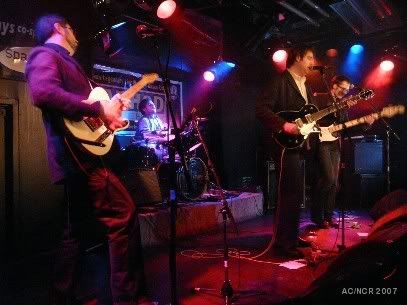 I did use flash here - just not enough.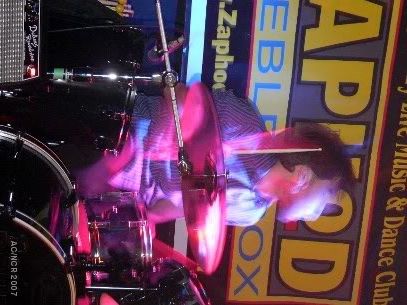 Bassist Mike; we chatted a bit pre-show and he asked about the Orange Juice comparison. I admit I completely blanked on Edwyn Collins' name.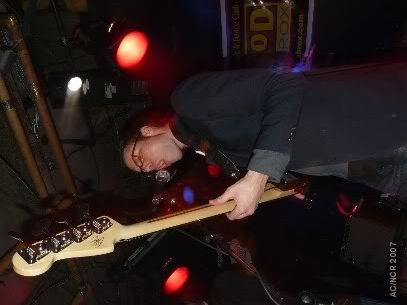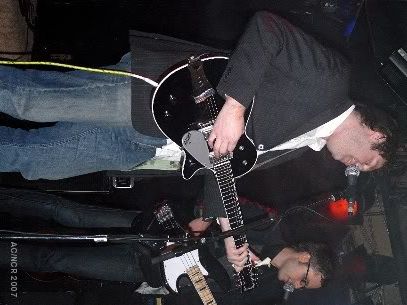 More Joel!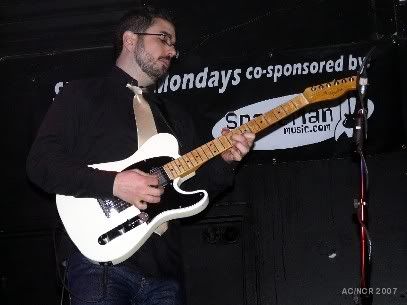 The stage was still a bit smoky.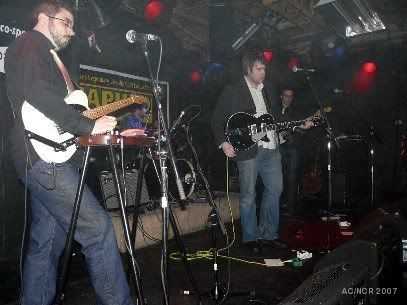 And so on.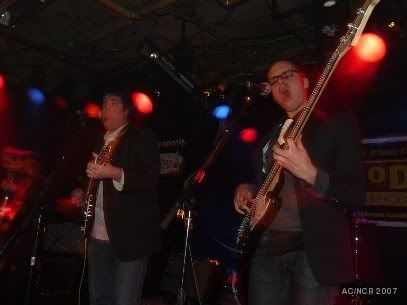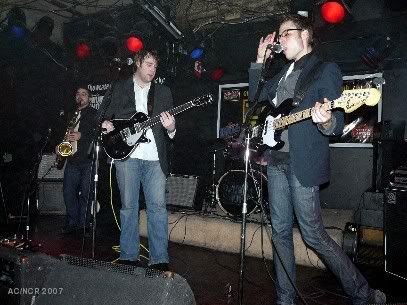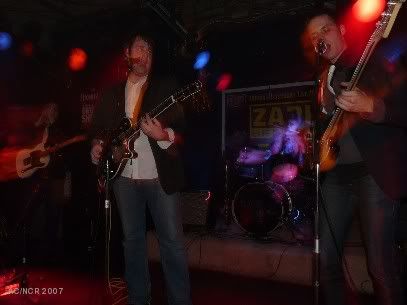 Their next show is at Cafe DeKcuf on Jan. 12.