The Mongrels' set earlier this year was one of the finest 2007 had to offer, so I was mighty glad when my work schedule gave me the first day in December off - it meant I could see them one again, along with two of Ottawa's finest and loudest combos. The National Capital region's best blues destroyers, Muffler Crunch launched the proceedings with a typically full-throttle set.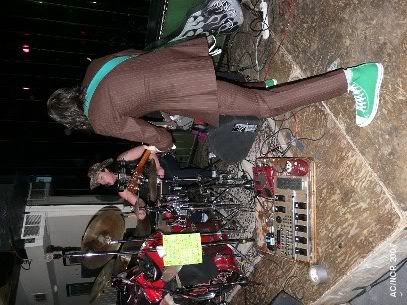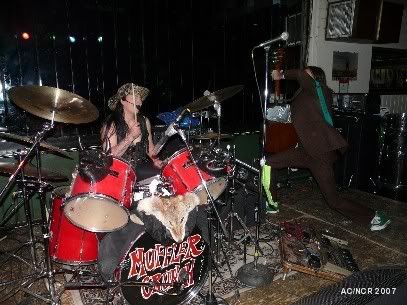 I see Angie's drum set now features extra diabolicality.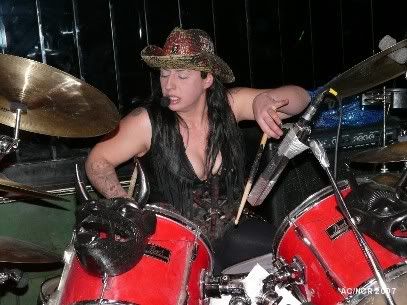 Drinking and jumping guitarist action!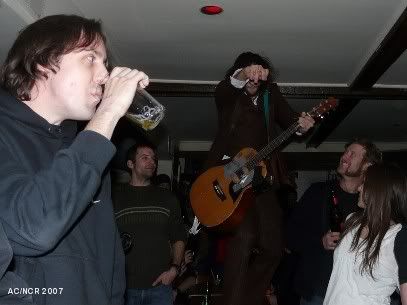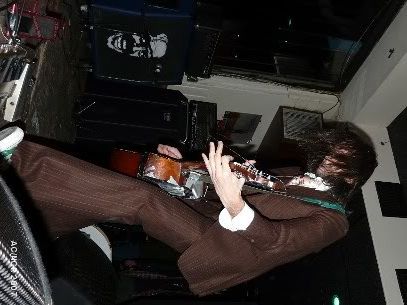 "Watch out, Walmart shoppers!"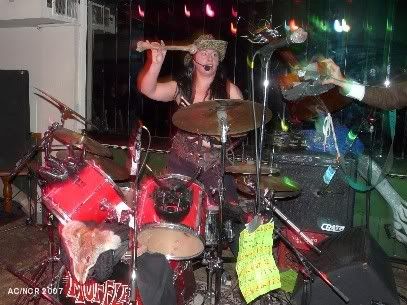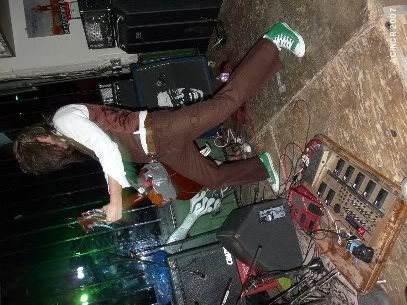 Rock'n'roll is a balancing act - literally!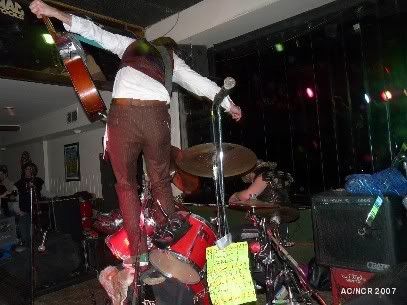 Way to get the ball rolling.