Back to Zaphod's on January 29. I'm going to bypass my few remaining photos of Steve Durand for now and throw up some Meredith Luce pictures since she'll be on stage again this evening as part of the regular singer-songwriters' circle at the Elmdale Tavern.
Eric Vieweg adds some twangy stuff at right ... unfortunately Meredith's dress loses a lot in black and white.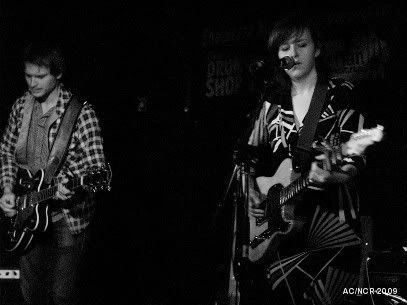 Tim and Dean Watson, grainy rhythm duo.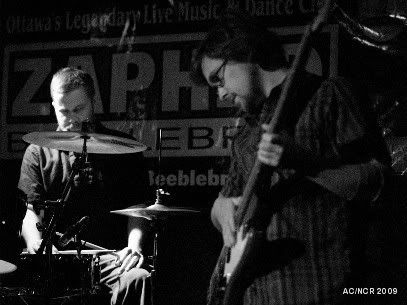 Meredith sings!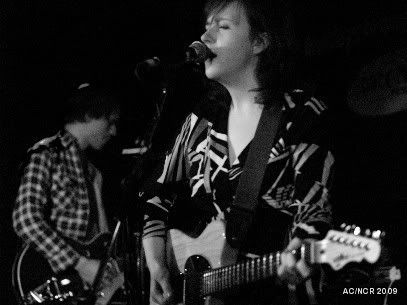 Eric approaches the microphone.
Meredith sings intensely.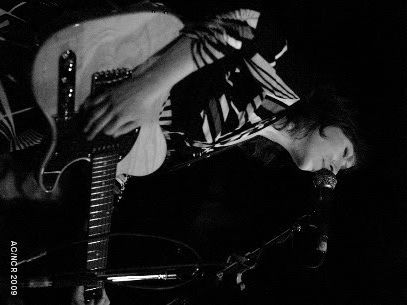 And in colour.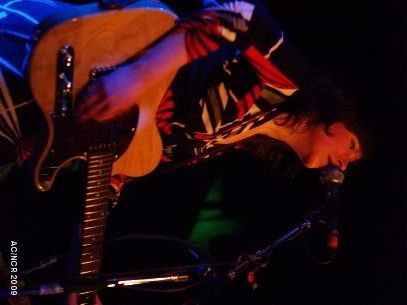 The floating head of Tim.
And so on.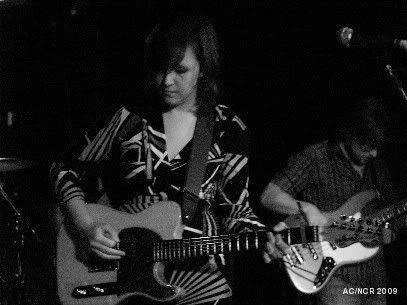 I finally decided to switch my flash on ...
And switch back to colour.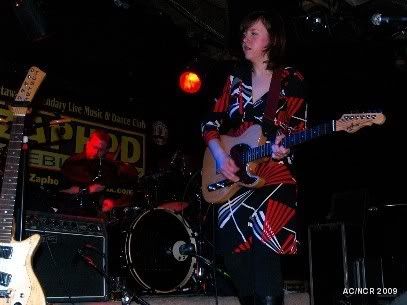 That aforementioned singers-songwriters circle at the Elmdale also includes
Trevor Alguire
,
Ray Harris
and
Lefty McRighty
. She's off to Upper Jay, New York, for a date February 14, then plays a gig in Perth February 20 before coming home to open for Jim Bryson at the Irving Greenberg Theatre March 8.