It seems like an age since I last saw
Chris Page
play live - the Kelp Records 13th Anniversary Show playing mandolin for The Michael Parks in April 2007 at the Navy Club, looks like. Kelp Records artists contributed to the In A Cabin With recording project here in Ottawa, and Chris opened things up for the Mercury Lounge show on February.
I can tell it's been a long time since he's traded his trademark TV yellow LP Junior in for a Gretsch.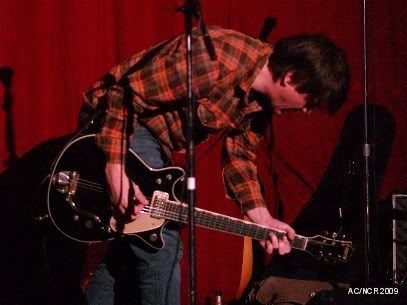 This show was being filmed for television, and I quickly realized that neither flash nor a high ISO equivalency would be required.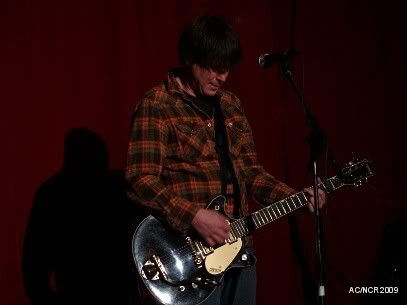 Whistling action!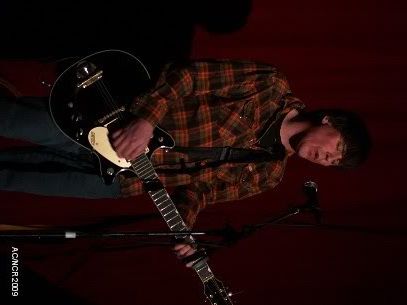 Singing action!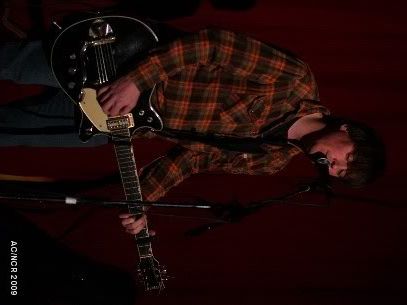 The Mercury Lounge does have a nice high ceiling doesn't it?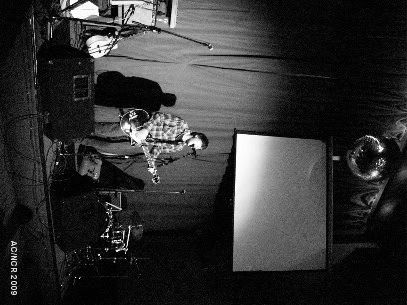 I don't know what Chris will be up to next, other than recording his next record Camp Radio, but if you're in the mood for things Kelp you can see
Flecton Big Sky
at Raw Sugar performing an acoustic set with Rolf Klausener, Jake Bryce and Pat Johnson.