Babylon has decided to spice up its Tuesdays with a new alcohol-themed evening. Hey, it worked for pizza! Thus Boozedays is born. There's a musical component to the evening, and if you guessed it involved Ukrainia!, you guessed right - at least on the first night ... it's not clear whether future Boozedays will involve live music.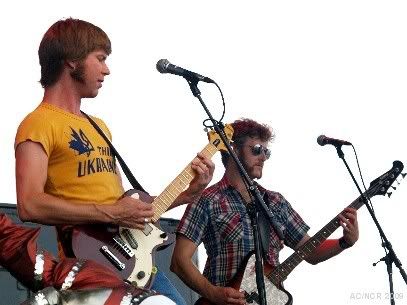 Ukrainia, Bluesfest, July 8, 2007
There's also going to be some DJing provided by Male Nurse and Gwen.