Matt Ouimet
finished the night off with some folky pop. On his just-released new CD
Silently
Matt evinces a melancholy streak; live everything sounded more robust, with enthusiasm making up for an admitted shortage of practice.
Matt explained he invested a considerable sum fixing up his dad's old guitar - the repairs were less than successful, which is why he's wielding Steve Durand's Takamine.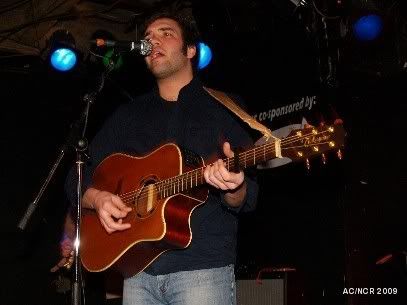 Philip Shaw Bova and
Sarah Hallman
got rhythm.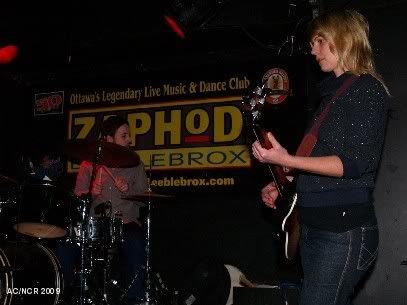 Wayne Eagles once tried to teach me to play guitar ... well, I got all the major chords down.
Silent action!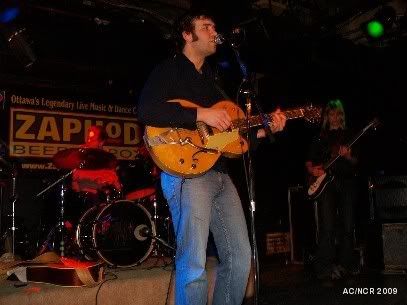 At this point I decided that what was really required was a bunch of really, really grainy low-light photos.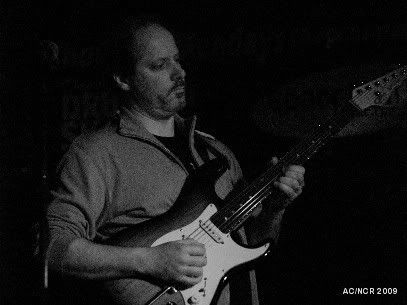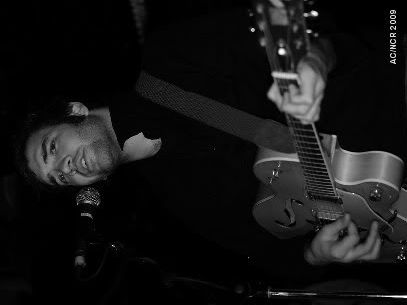 Okay back to colour ... big finish!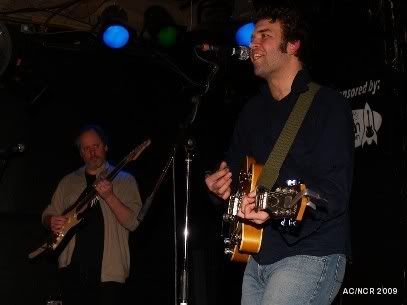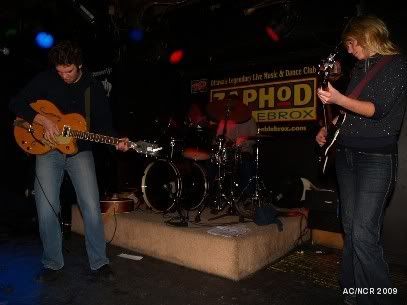 You can next see Matt on stage - or at least a select corner of the Elmdale House's floor when he plays bass for Eric Vieweg's CD release February 20. Philip Shaw Bova can also be seen drumming for
The Hi Lo Trons
, when the perform with
The White Wires
at Babylon February 13.