Time to start clearing out my backlog ... here are a couple of pictures from Matt Ouimet's CD release show of opener Steve Durand. Neither are all that good.
Fuzzy Steve.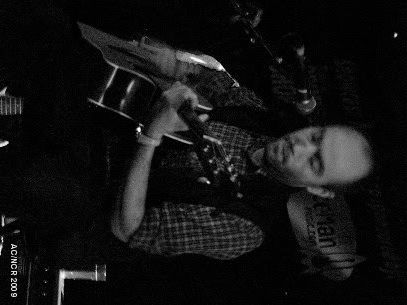 Fuzzy Steve, in colour.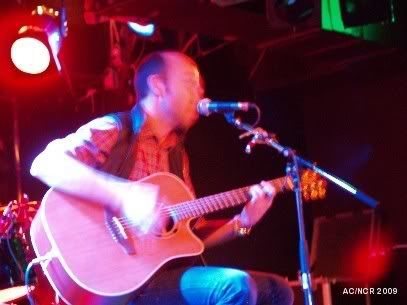 Speaking of Zaphod's, if you're all recuperated from your Valentine's Day lovin' (or lonely drinking) you might want to head over and check out The Waking Eyes and The Arkells.
Joe Taylor
performs at The Rainbow - if you like classic rock in the 1970s L.A. style - Joe Walsh, say - it might be your thing.