Danger Danger Mammoth Hunter
- is it just me or are band names getting longer and longer? - are from Montreal. They accompanied City of 100 Spires on this jaunt to Babylon. While the group's music isn't strictly instrumental, it's got enough time changes and riff workouts to remind people of Tortoise on steroids, Mogwai and similar outfits.
Faceoff action!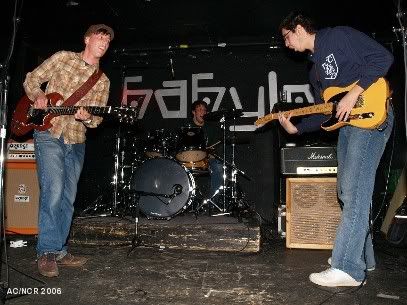 Twisting, shouting, etc.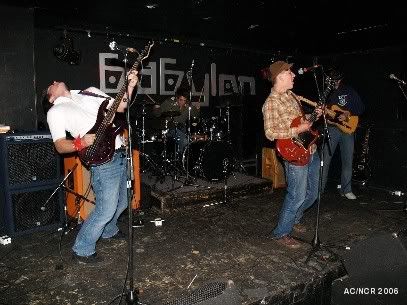 Drummer Marty, with one of his favourite facial expressions.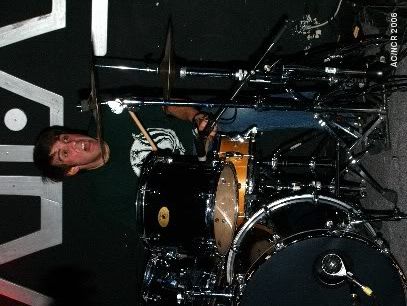 They're an energetic lot.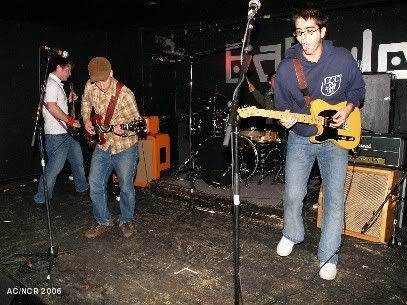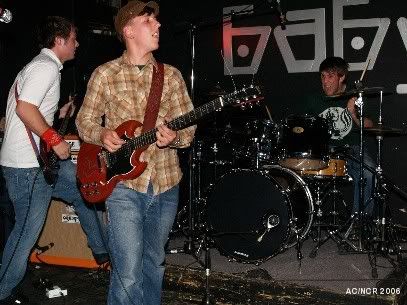 There was a bit of singing, but mostly DDMH goes the post-rock route.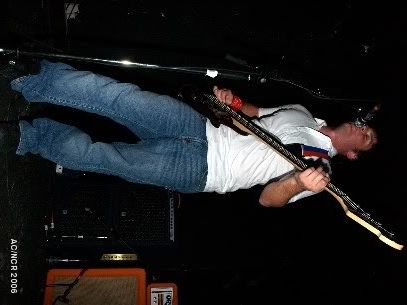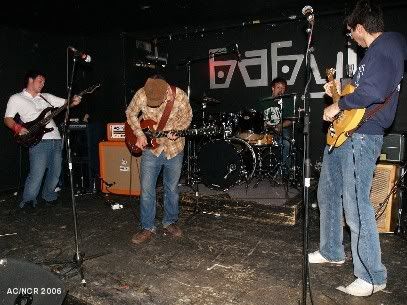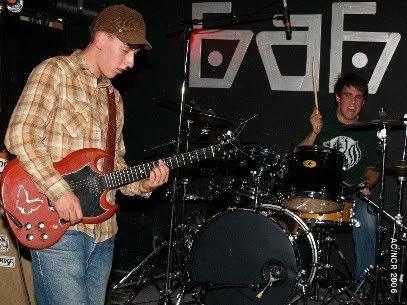 A super performance from a young band.