Like many rock-lovin' folk I bought Nashville Pussy's debut when it emerged back in 1998 on a wave of hype. It was good, sleazy fun, but didn't blow me away. Part of my cool reaction was probably due to their treatment of The Contours'
First I Look At The Purse
. I was on a soul kick at the time and was a bit aggravated by it. In consequence, I didn't rush out to see their live show on the occasions when they tore through town. This time I figured I should finally see them, and don't regret it. They put on a great show, but I find Priestess the better band, musically.
Blaine Cartwright on lead howl.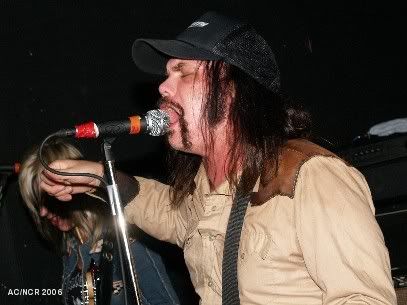 His lovely and talented wife Ruyter Sus. The hat didn't last long.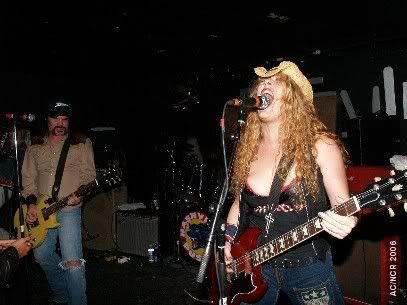 She was stuck on the other side of the stage so I didn't get to see much of Karen Cuda's moves, so here's my one good photo of her canoodling with Ruyter.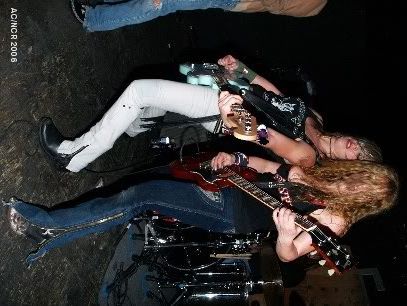 Drummer Jerry Thompson. Like Priestess's Vince Nudo, he skipped on the riser (that's it propped up behind him).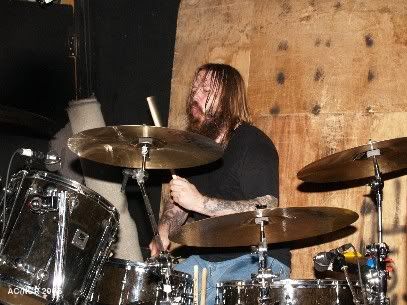 Ruyter started off the set by mock-kicking me in the head (her foot missed me by millimetres); here another audience member gets the boot.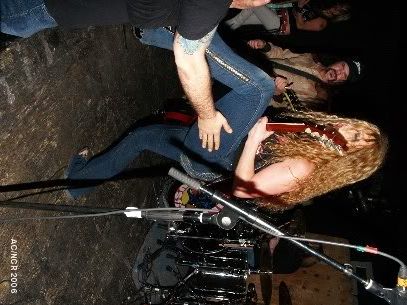 What a cute couple.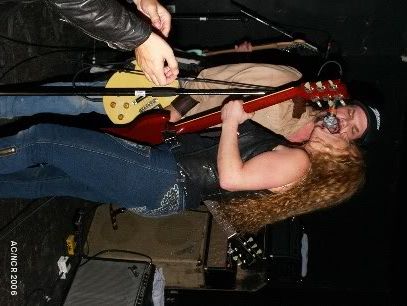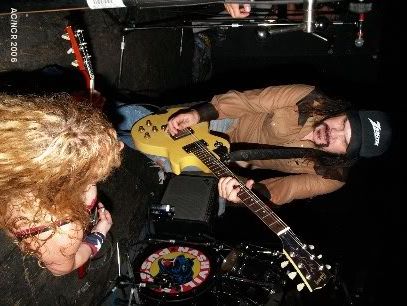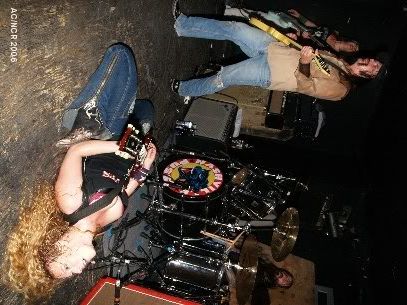 Ruyter spent a lot of time down on the floor.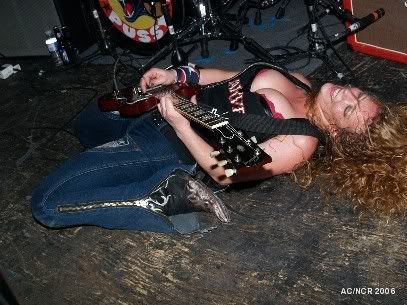 More Cartwright 'n' Cuda.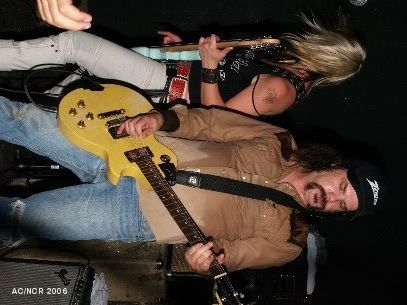 "We're No. 1!"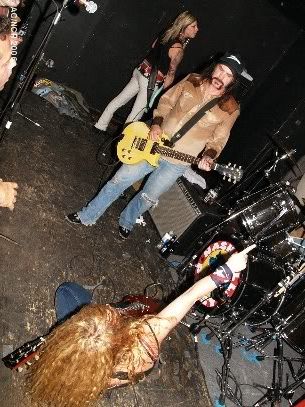 "I feel good ... and will soon feel better."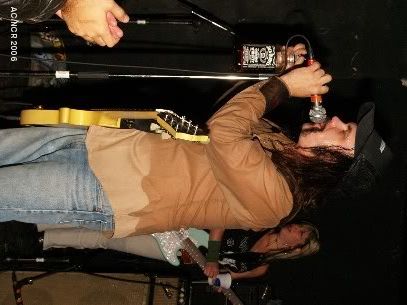 A little feedback workout.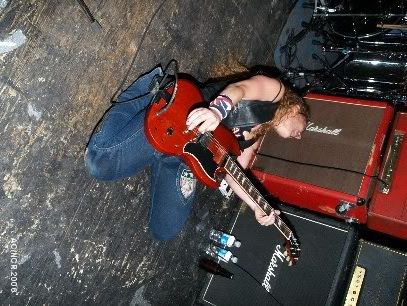 Ruyter ended the show by ripping the strings from her guitar and riding around on Exciter bassist Crammy's shoulders.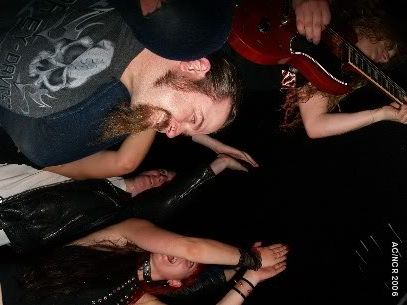 The audience loved it ... and I could feel the beer-bottle glass crunching under my feet as I walked out.
Show reminder: Like I need to tell you that Yo La Tengo performs at Babylon tonight.