Place grabbed the middle spot at last week's eclectic but ill-attended benefit. Their debut recording is out and for this show they incorporated real live drums (you can see the handles protruding from Sam's pocket in the photo below).
Sam.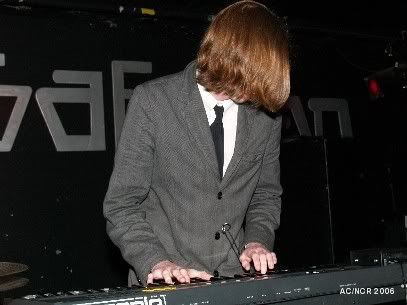 Andrew.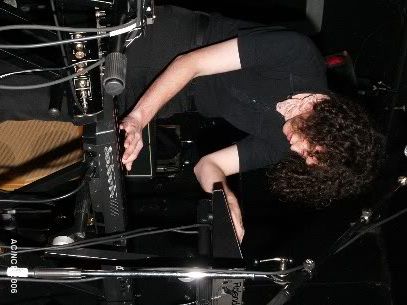 Daniel takes a turn at the microphone.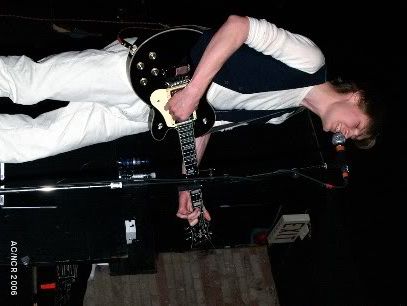 More Daniel - yes, this is a band that likes to concentrate on their work.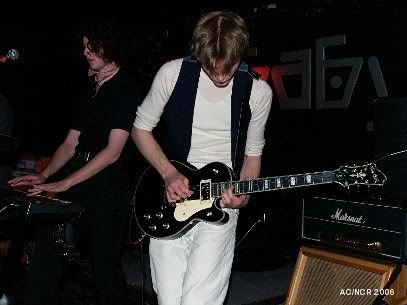 They kicked things off with a cover of the theme song from
Doctor Who
.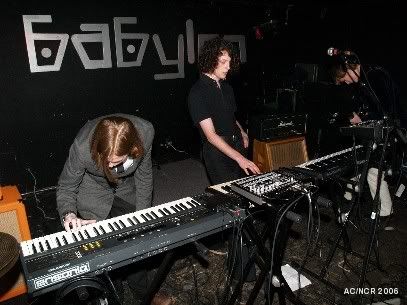 Place prepares to strike!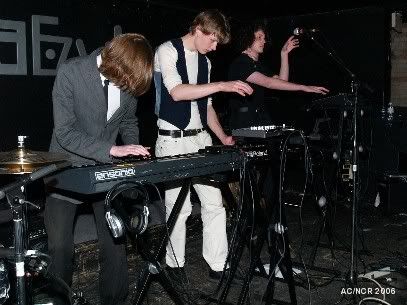 More singing!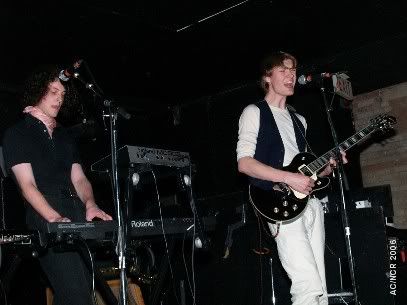 Place action!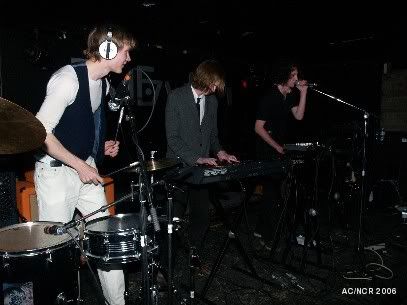 I think they've got the makings of one of Ottawa's more interesting bands. The only weak spot is their vocals, which could use some polishing.