Songbird Music threw another anniversary shindig at Babylon, and I missed a good half of it. It's a long bicycle ride from Antares Drive to MacLaren St., folks - particularly when you ride over a wee sliver of metal halfway down Colonel By. I was still regretting my flat when I walked into Babylon to see The Flaps. Or at least three-quarters of The Flaps. Bassist Martin Newman was elsewhere, so John Higney and Pat Lawlor were improvising.
John gets some Jag-time as Pat grabs the bass.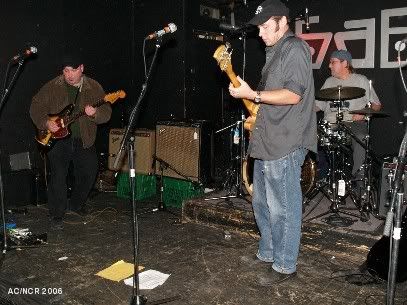 There was some instrument switching, but I was too slow to catch it.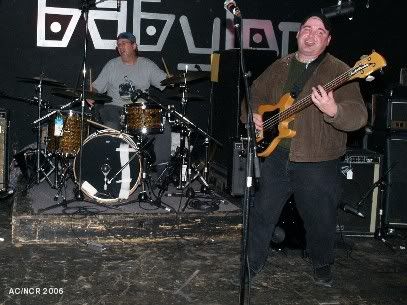 Hmm, I may have left the lens open a little long on this one.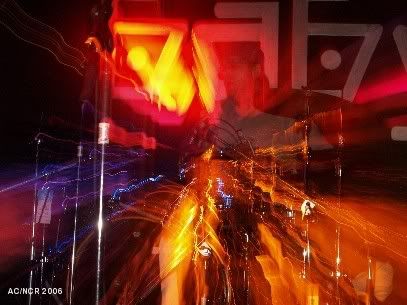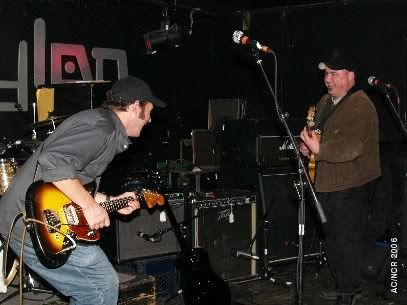 I missed the Golden Seals and Matt Ouimet, so that's all for the evening ...
or is it?!?