There was a pretty sparse audience at Babylon; perhaps the cruddy weather scared everyone off. Or maybe they were all next door at Barrymore's watching the Suicide Girls strut their stuff. I walked in the door some time past 9 p.m.;
Glenn Nuotio
was launching into his last two songs.
Nuotio's material is very high calibre singer-songwriter stuff. I would guess that's Patrick DeDauw on cello.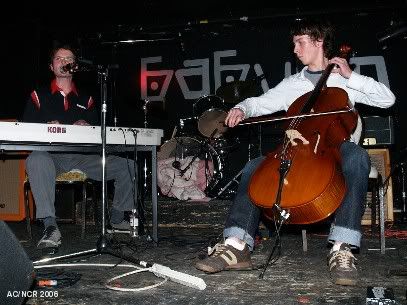 Smoke Judo
followed with some experimental rhythm driven stuff with a lot of reverbed vocals. It's the latest project from Fluorescent Friend Christie and Akisakila's Shub Roy. I was quite impressed and bought one of their CDs.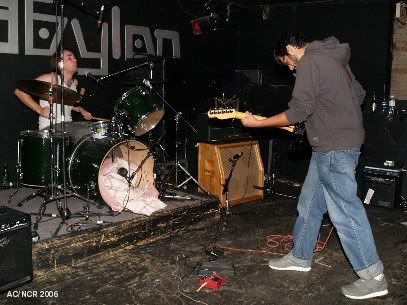 Place
was up next. They sounded a bit sharper than the last show I caught (some time ago).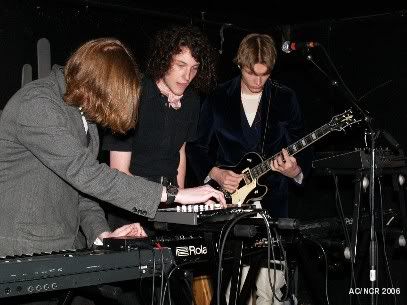 Then it was the turn of a couple of Montreal groups. First,
Danger Danger Mammoth Hunter
; they do have some vocals - it's tempo-switching aggressive post rock; they did a good job.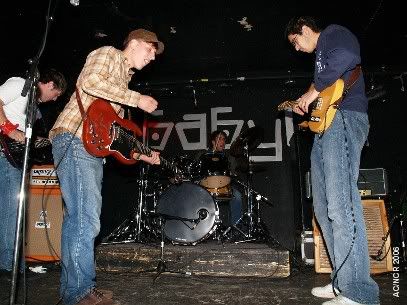 City of 100 Spires
finished things off with more stop-start instrumental rock and jumping about. This the third show I've caught by them and the most ferocious by far.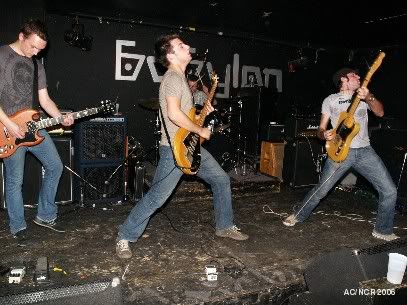 City of 100 Spires is also performing tonight at Mavericks as part of the Exclaim Aggression Tour.