You know you're in for an evening of family-oriented fun when the bill lists AIDS Wolf and Fucked Corpse as two of the bands. All three bands on the bill - City of 100 Spires was there too - eschewed the stage and got it on down on Zaphod's dance floor.
The City guys are celebrating the release of a new limited edition EP.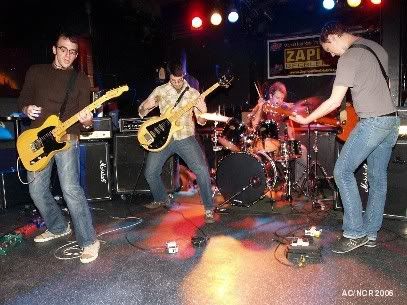 Newish local band Fucked Corpse played second. Seven guys making a lot of fun, kind of musical noise.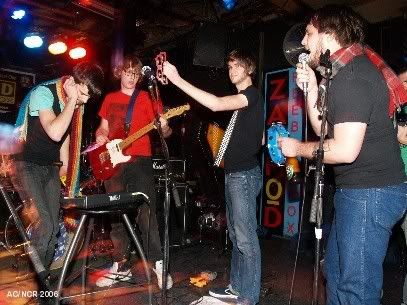 The notorious AIDS Wolf finished things off with their special brand of music, which I'd say owes a substantial debt to Keiji Haino. Or a car wreck. Or both!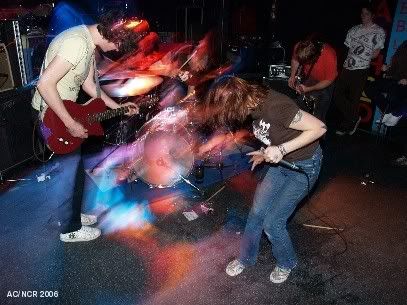 Surprisingly enough, the band member who removed the most clothes was not in AIDS Wolf. But you'll just have to wait to see more of that.
Show reminder: Eamon Dowd and Nick Danger perform at The Rainbow.