I've seen Nick Diamond and Co. three times. First as The Unicorns, then as Islands at Babylon
back in May
, and most lately at the Capital Music Hall. I seem to remember a bit more sparky commentary between songs on previous occasions, and this show was sliver below their Babylon appearance in terms of musical fire. Of course, they didn't have Jim Guthrie or Jamie Tambour with them, so it isn't quite a fair comparison. Still quite good though.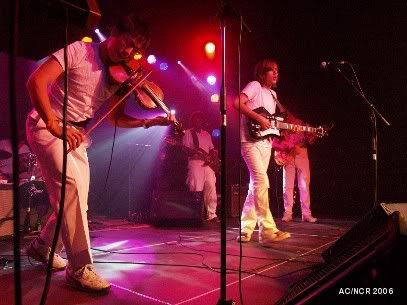 Diamond!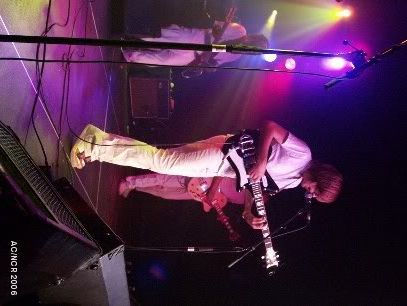 Diamond close up!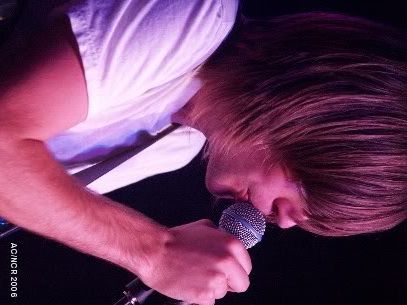 Violinist Sebastien Chow makes an impish counterpart to Diamond's smart aleck stage presence.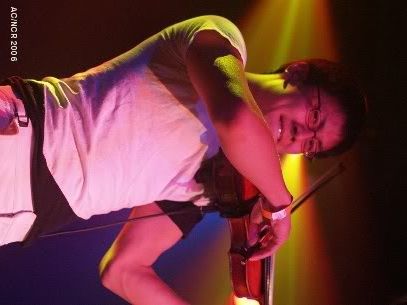 Bassist Patrice Agbokou in lights.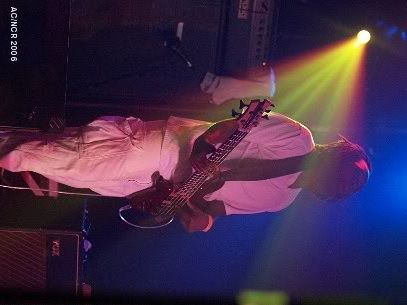 Sebastien's brother Alex in less light.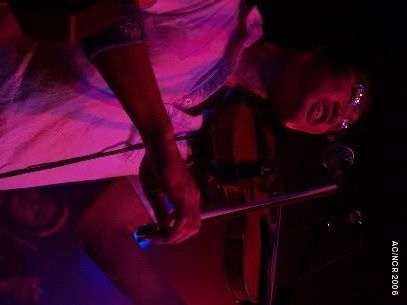 Faceoff action! (With Patrick Gregoire.)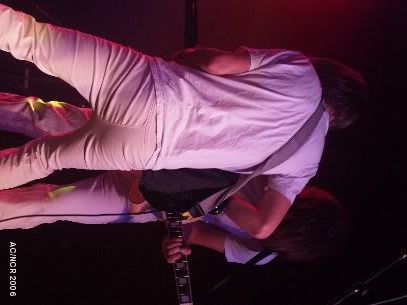 Later in the set I snuck up to the balcony. A couple of guys left before the encore, so I had a good spot to shoot from.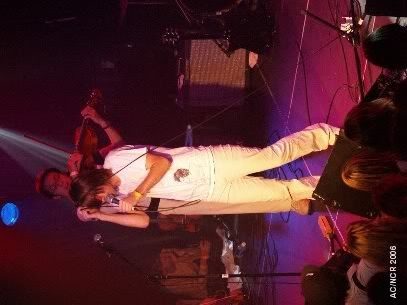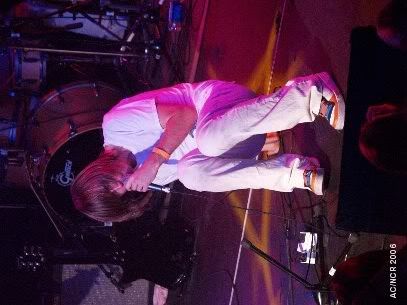 As an added benefit, it was actually a half-decent place to get a few shots of Patrick from.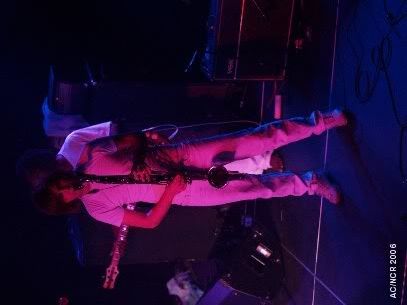 Brotherly action!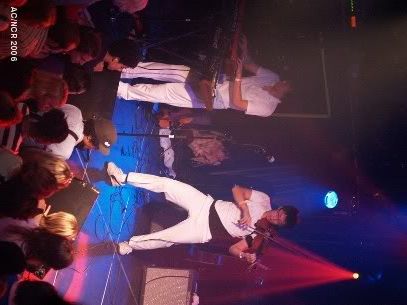 Seb and Nick action!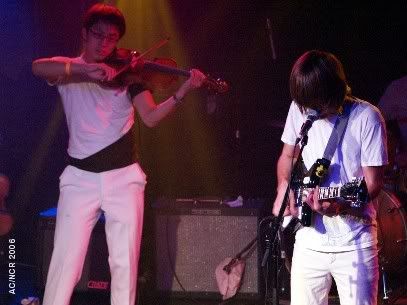 Encore action!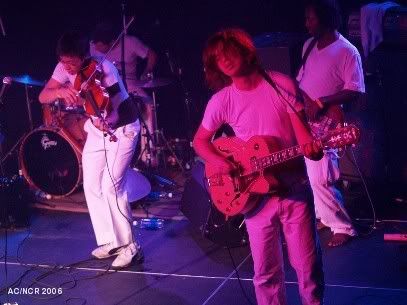 Unfortunately I couldn't get a decent picture of Tambour's replacement, Aaron Harris. New violinist Kate Perkins wasn't around, either.
Show reminder: There's Ladyfest action at Maverick's with Julie Doiron, The TunaHelpers and Kelsey McNulty (ex-My Dad Vs. Yours; Amos the Transparent).