Born Ruffians
were the first band up on Friday. Whereas the last band I had seen at First Baptist Church, Bell Orchestre, had seem right at home in the venue, the Ruffians seemed a little out of place. They apparently had a long drive up from Toronto (Thanksgiving weekend traffic and all that). Perhaps that's why their performance didn't seem as sharp as
their Zaphod's performance
in July. That's a small caveat, though. Their wiry new wave rock would have been right at home in NYC circa 1979 and they still kicked it out with some energy.
Guitarist Luke Lalonde on bass and rose.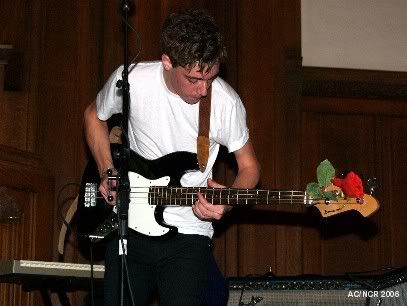 Bassist Mitch DesRosier on tambourine.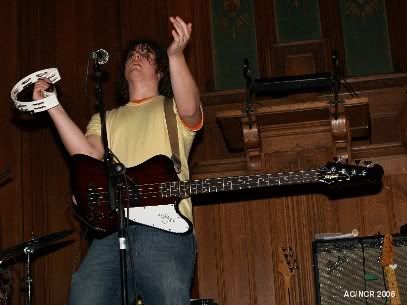 Drummer Steve Hamelin actually on drums.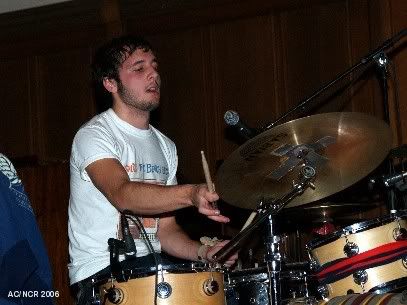 Singalong action!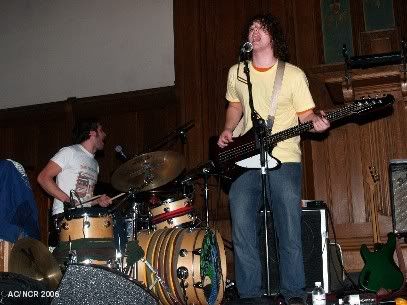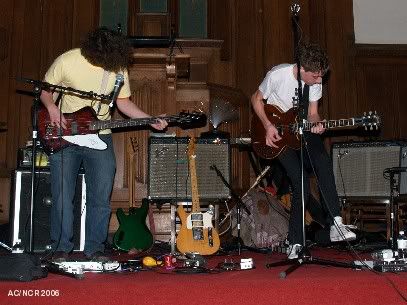 A flash-less photo of the inside of First Baptist (and the back of Rolf Klausener's head).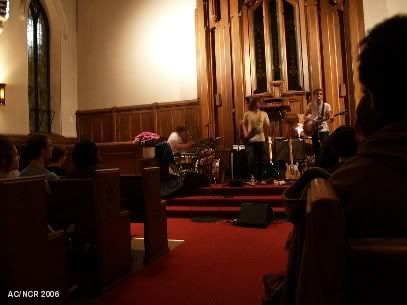 There was some serious hand-clapping going on all through the night.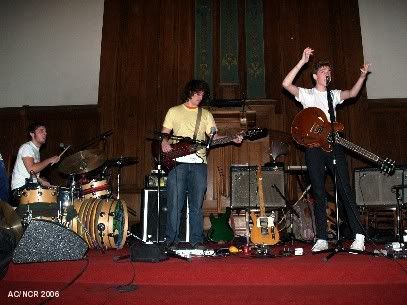 Their debut EP is out soon on Warp; technically it's out Oct. 19, but I believe they did have a few for sale at the show.