Yet more City of a Hundred Spires photos! I was going to only post one or two, lest you suffer municipal overload, but one of the advantages of playing shows on Zaphod's dancefloor is that slow shutter speed photos turn out nice.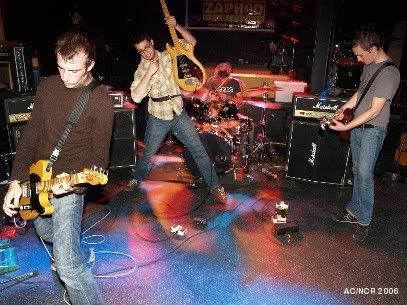 Max Monast and Carl Cleroux got rhythm.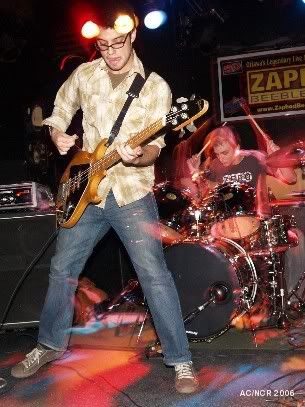 Jean-Michel Lacombe.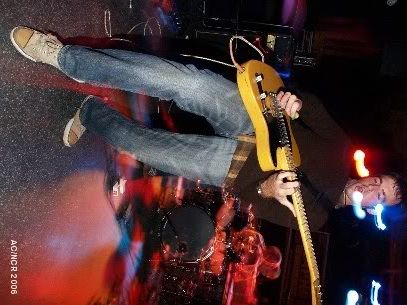 More Carl!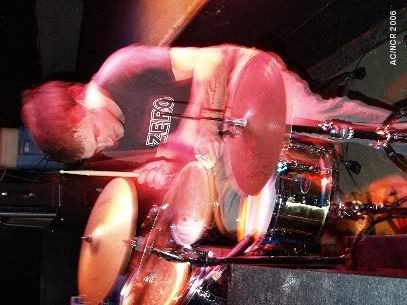 See-through action!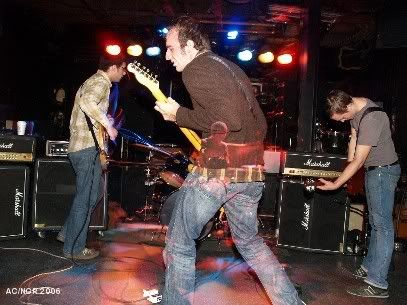 And feedback finale action!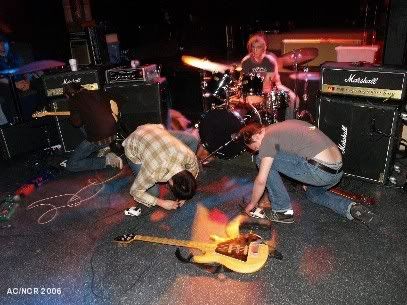 Unfortunately, the neck of Vincent Boisvert's Gibson SG snapped - an all-too-common ailment. You can see it if you look closer at the big version of the photo above.