Cute-pop clique
The Bicycles
have harmonies and hand claps aplenty. They're like the sugary brethren to Henri and The Adorables' hornier output. A few years back they would have landed on Kindercore faster than a kitten on a catnip toy.
Guitarist and singer Matt Beckett - actually everyone sings in this outfit, and everyone except bassist Randy Lee took a lead turn (and maybe he did too and I just forgot).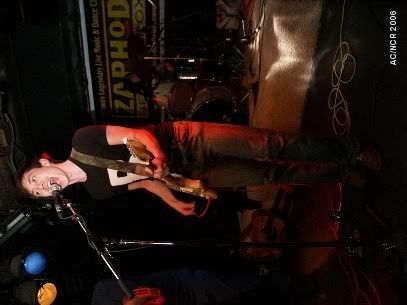 Last I saw Andrew Scott, he was playing trumpet, guitar and keyboards with The Meligrove Band. He does just the same thing with Bicycles, just not in lime green gym shorts. He also played a few tunes with The Adorables.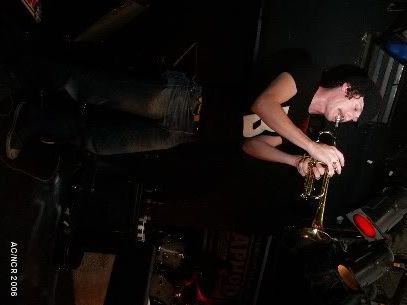 Drummer Dana Snell pulled double duty. She's got quite a hard-hitting style.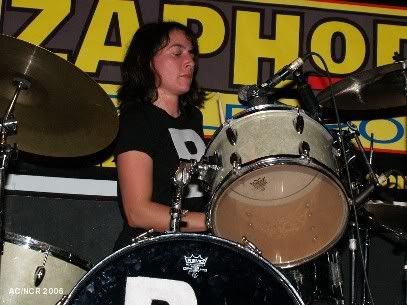 Bassist Randy Lee rocks the Ric.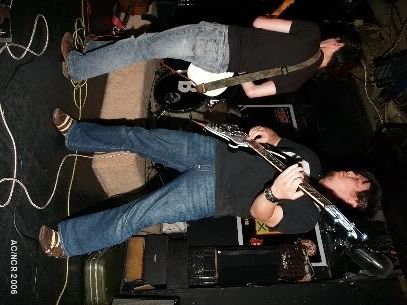 Singer, clapper, ironic Woodie-Guthrie-referencing-guitar player Drew Smith - and singalong action!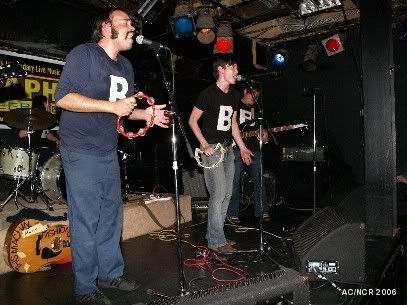 It's all about the singalong action!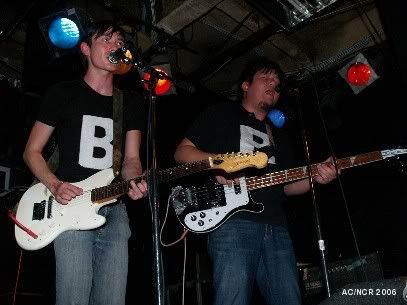 This is one band that is very, very serious about clapping.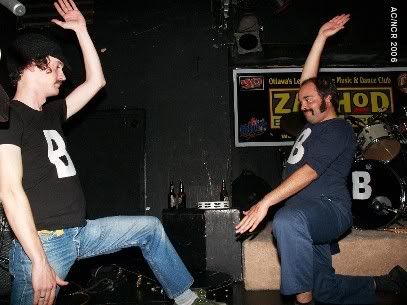 The whole lot.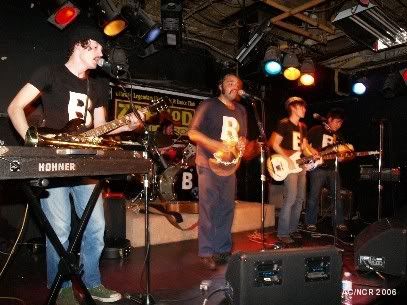 An Adorable (or was it two?) jumped on stage to help out on the finale. And you can be sure the favour was returned.