The audience for last Wednesday's benefit for the Canadian Mental Health Association was small. I suspect the rapidly cooling weather and a diverse lineup kept folks from showing; pity, because it was a mightily interesting lineup, including two performers I'd never heard of and one whose members I know but whose music I didn't.
Glenn Nuotio
was just wrapping up his set with a pair of songs, both about doctors behaving oddly, when I walked in at half past 9 p.m. or so.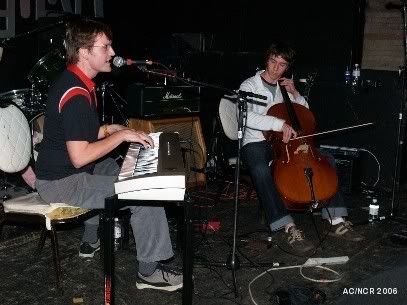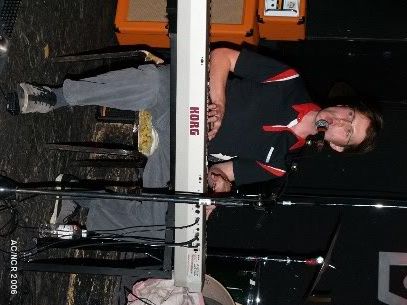 Patrick DeDauw on cello.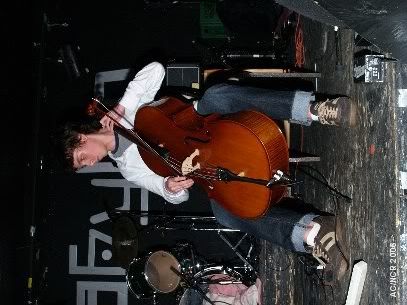 Nuotio refers to himself as a "Newfoundland homo emo indie rubbish phenomenon" on his website. He made me think a bit of Howie Beck crossed with Paul Roland. The rubbish bit is certainly false modesty. Nuotio will be playing at Barrymore's with The American Devices and Hilotrons Nov. 19.
Next up:
Smoke Judo
, which consists of Christie Watson from the
Fluouresent Friends
collective and Shub Roy from Akisakila.
Shub Roy on some James Williamson and Chrome-esque riffs.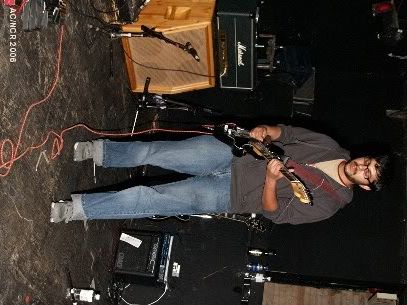 Christy on drums and crazily reverbed vocals.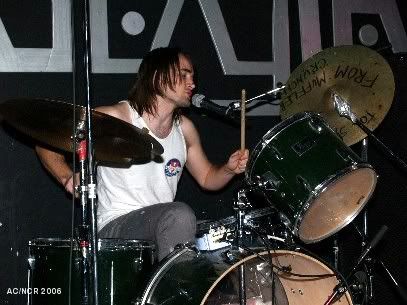 Shub and Christy action! With some gear donated by Muffler Crunch.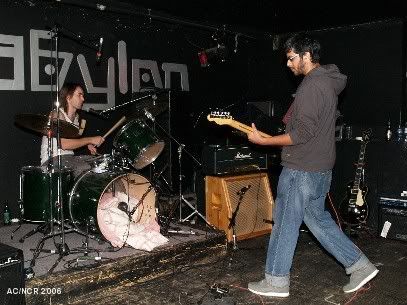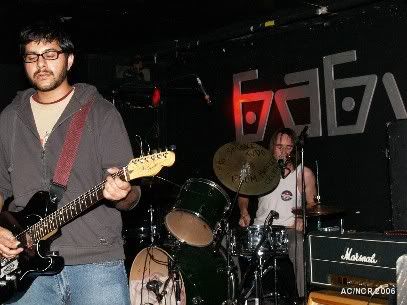 If some crazed Japanese psyche band took bad Iggy Pop bootlegs as their starting point, they might end up sounding like Smoke Judo. But probably not. They're playing at 59 Argyle St. Oct. 27.