I grew up in the 1980s; despite what some people say about that decade's somewhat benighted music, there was really a lot of good stuff to listen to: The Nils, XTC, Robyn Hitchcock, Husker Du, Replacements ... if only I'd actually listened to that kind of music instead of wretched synth-pop on music video TV I wouldn't have had to wait until 1995 to develop good taste in music. Ha ha - or maybe that should be "a-ha" - what a kidder I am! I like the lively bleep of a Korg as much as the next Retro-80s goer. I know that Mike Dubue is just a few years younger than I am, but no doubt he was listening to ABC, Pet Shop Boys, Depeche Mode, Howard Jones and other corrupters of youth and innoncence at the same time as I was.
Boycrusher
is a loveletter to those heady, puffy-shouldered days.
First Michael Schultz came out with a pair of candles to start things off solo. I like a good theatrical entrance, but I must confess I burst out laughing.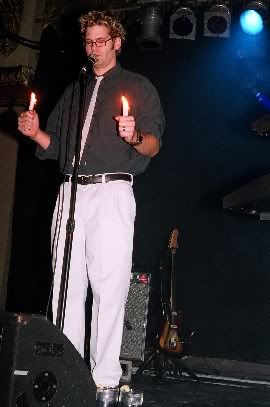 Then Michael Dubue came out ... still laughing ...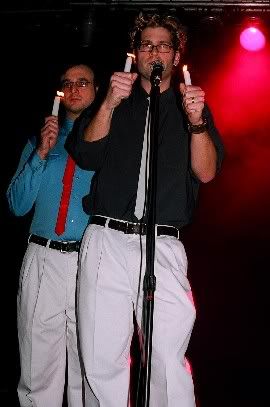 ...
still
laughing ...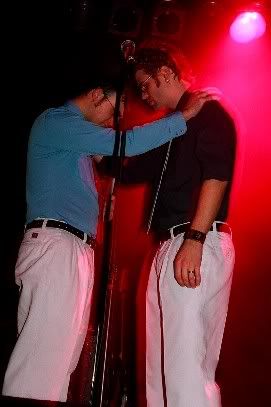 Well, enough dual vocalizing ... it's time to hit the synths ...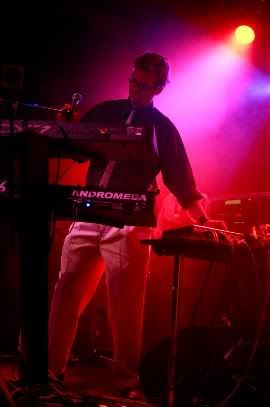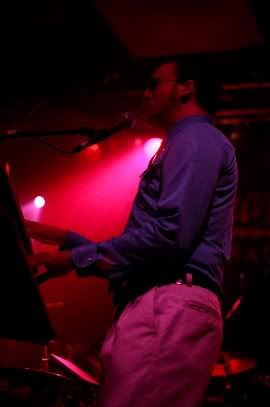 And bring out their associates from The Hi Lo Trons (and in Dubue's case, The Empiricals), Phillip Shaw Bova, with an electronic drum kit (and
more
).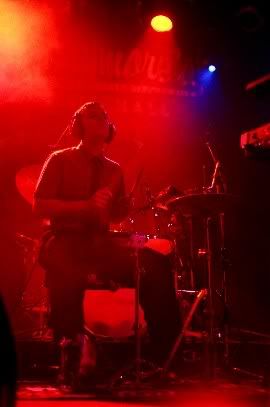 And Paul Hogan (of whom there is another bad picture with Michael Schultz
here
).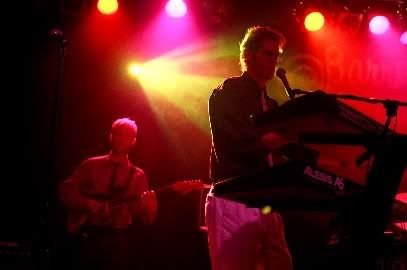 More Bova and Dubue action!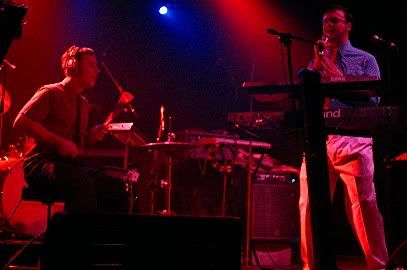 I thought of Neneh Cherry when they brought out singer Leanda Quinquet.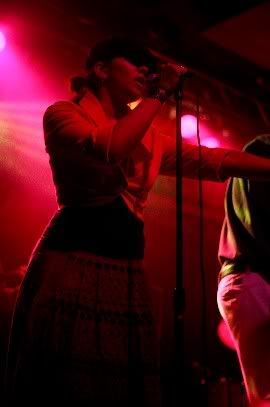 Bova got to use his usual drum kit for the finale.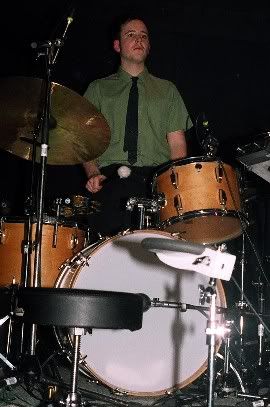 Show over, time to make way for the next act.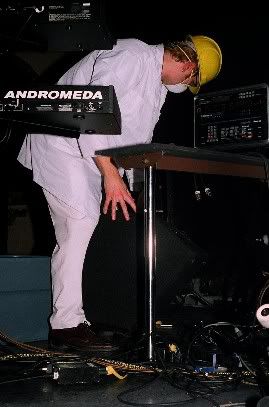 And now I shall go put on a Motorhead record and we shall never speak of this again!