Okay, next time I want to catch all three acts on the bill at Barrymore's, I'm heading over at 9 p.m. - last Friday I only managed to catch the last few moments of Mare: A heavenly choir, some guitar grind and they're off with a polite farewell. Up next, Japan's
Mono
. They aren't my go-to band for instrumental music - I like Shalabi Effect and the other G!YBE folks, Acid Mothers Temple when they're freaking out, Tortoise and Mogwai. Where Mono really shine is in blending instrumental music from across the spectrum. To my ears they're a little less than the sum of their parts, but it's quite apparent from the post-show commentary that I'm in a minority of one.
Ringleader Takaakira "Taka" Goto.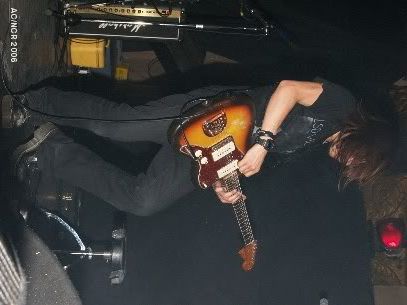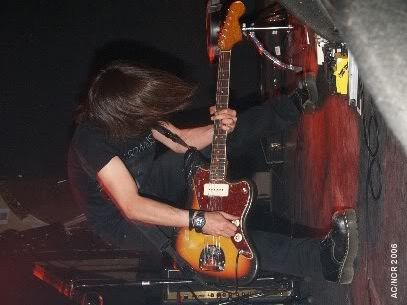 Yoda on guitar, this is.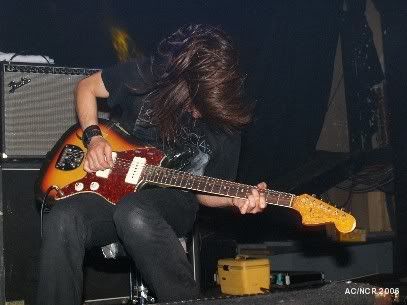 Drummer Yasunori Takada.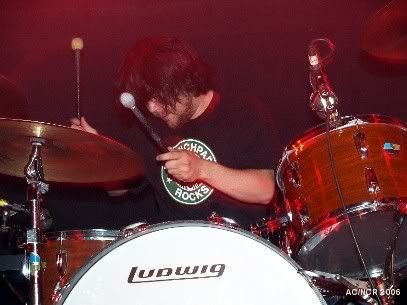 Bassist and guitarist Tamaki.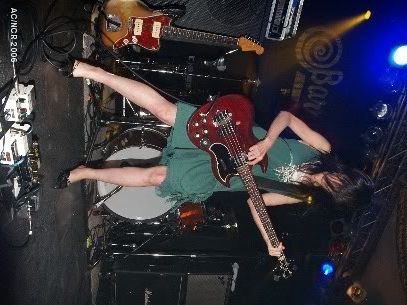 Heads down all 'round.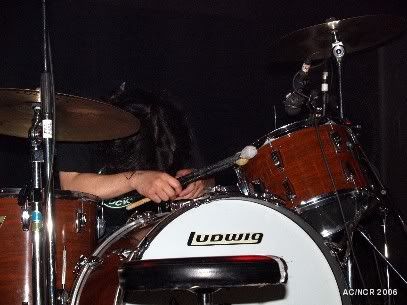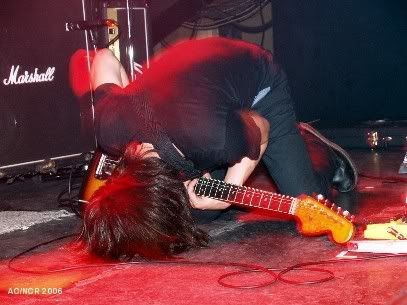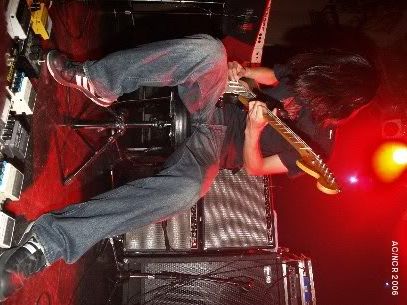 Singular action!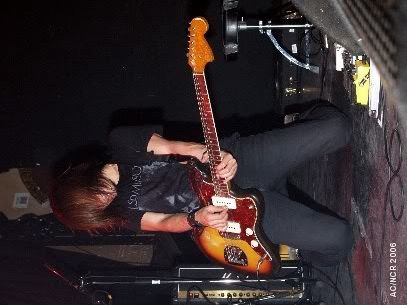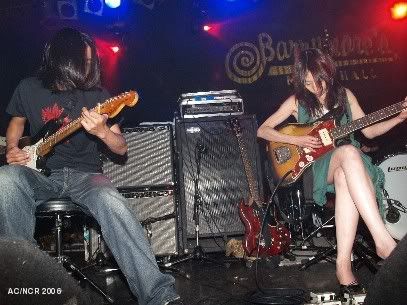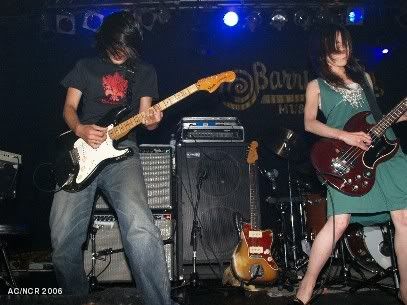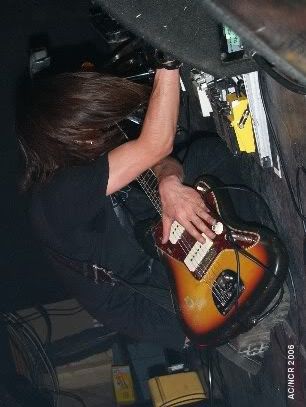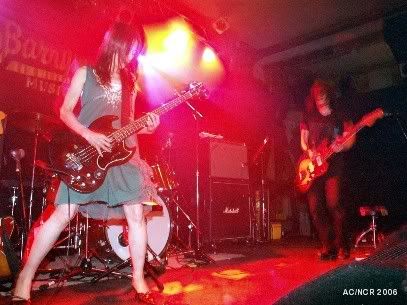 A brief interlude on the keys.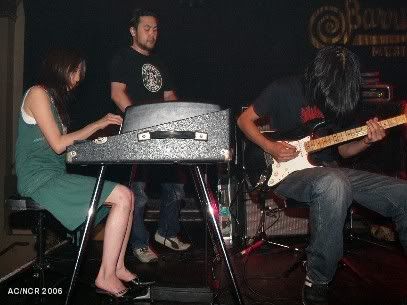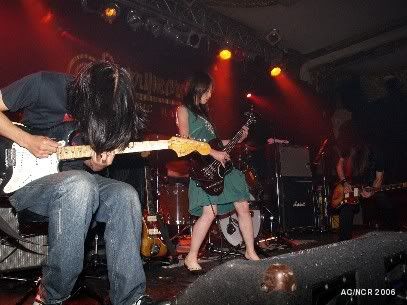 My taste aside, I can't deny it was a fabulous set. Great stage performers this lot are too.