Hot Springs
put on a smoking show at Irene's; Les Allumettes were fine as usual - a bit more post-punk than I recall from their Mavericks' show, and the previously unknown (to me that is)
Kickers
proved to be a top notch minimalist duo.
Nina and Natasha.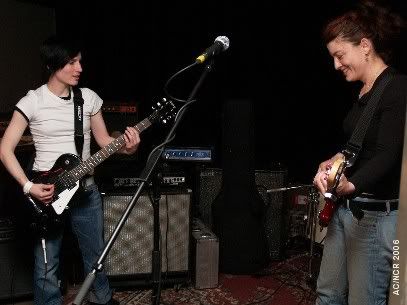 Victoria Morrison and Anne Gauthier.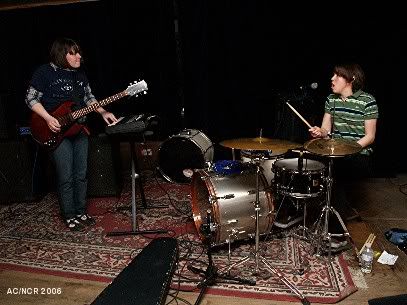 Hot Springs - fronted by Giselle Webber, bassist Fred, Anne again and Remy round out the group.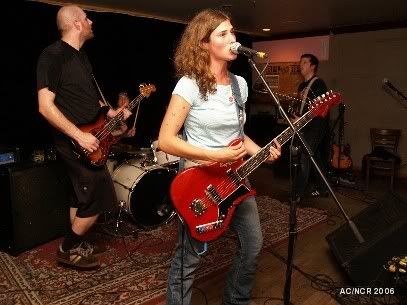 The above picture was taken in a rare moment of calm: This show ended with Giselle rolling around in a puddle of ice cubes and broken glass (which she by some miracle avoided), then spanking Fred with her microphone.