Yes, June 6, 2006 may have a devilish numerological twist, but for those who believe in the divine powers of rock'n'roll it was a sanctified time at Babylon when King Khan and His Sensational Shrines rolled into town. Here's a very small sampling of his seven-piece band (eight, if you count the dancing girl, which you should) and openers Four'n'Giv'r.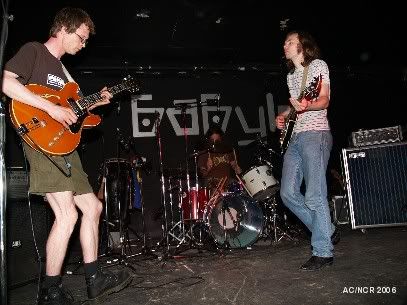 I don't have space for both percussionists, the bouncy guitarist or the horn section, but I'll get around to them sometime.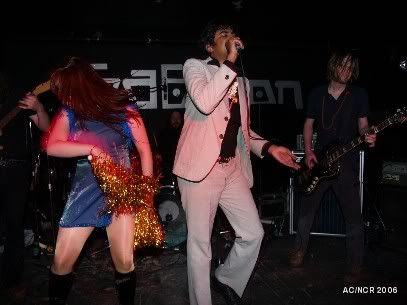 A great show in the fashion of a 1960s soul revue; and an excellent turnout for a Tuesday night.