It was a nice night on Tuesday; that must have made a fair number of people decide to head out on the town to see Montreal-by-way-of-Germany soul man King Khan and his Sensational Shrines. The opening act four the satanically dated show was Four'n'Giv'r, who rocked the place as usual with their basement garage psych stomp.
They start off with some Ministry of Silly Walks action, as is their wont.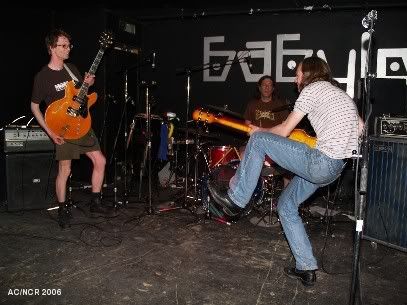 The man formerly known as Holy Bob.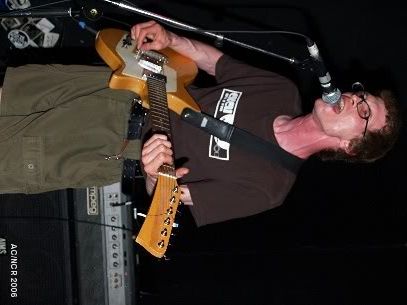 Jake Heartbreak on leave from seducing the masses.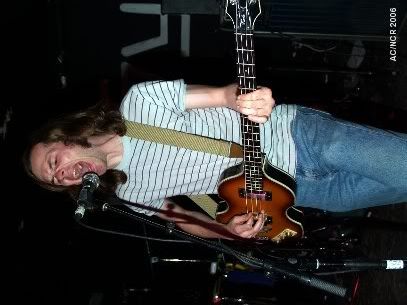 Johhny Feck.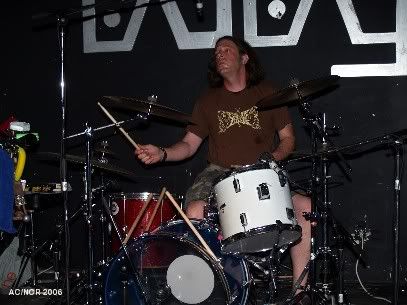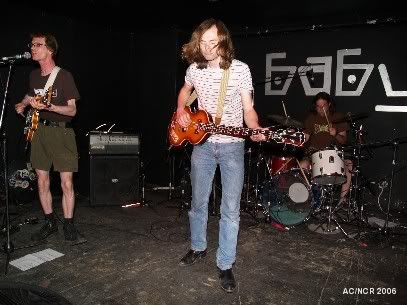 Open string action, or just reaching for a beer? Actually both.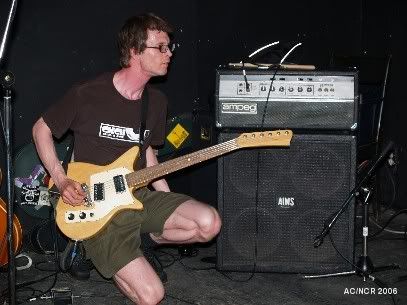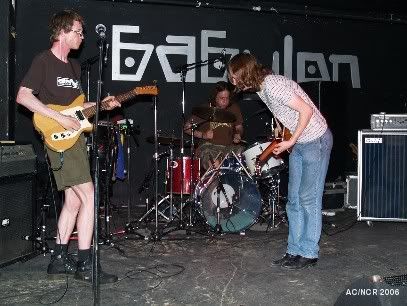 On my right, your left, a drummer.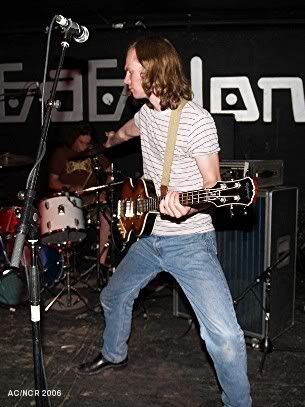 That'll keep those evil spirits at bay!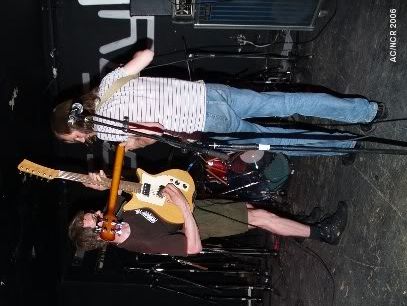 Feedback finale!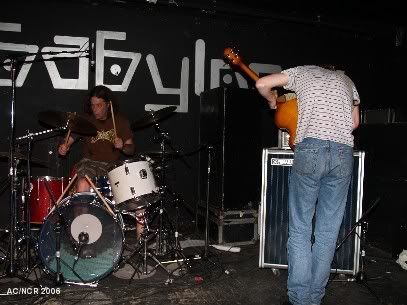 No word on future Four'n'Giv'r dates, but you can see Jake front The Weapons of Mass Seduction in a week when they open for The Bellrays at Zaphod's.