Paperjack
are one of the innumerable rock crews who came and went before I began snapping pictures. Fortunately they reformed along with The Pop Shove-Its to bring their fiery alt rock to the Ottawa masses. Long time blog-watchers and scenesters will of course recognize the rhythm section from Jake Lovetart (and The Department of Foreign Affairs in a different form). I dunno what guitarist Nick Minns does in his spare time, but Ben Wilson can be seen performing in the Polytones. He also has a solo project called Fish Eye Lens who it just so happens are playing tomorrow with Department of Foreign Affairs at Irene's. Coincidence? Maybe!
Wilson shows off his favourite move.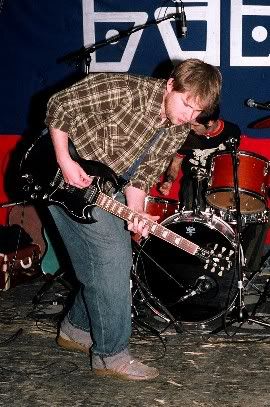 Minns shows off his right-handed Yamaha played lefty.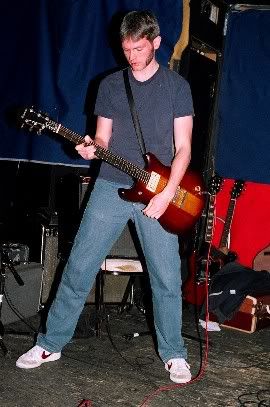 Brennan behind the traps.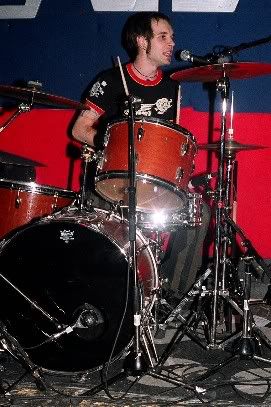 Chris Teasdale on bearded bass.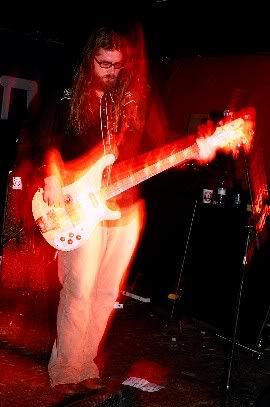 Wilson sings.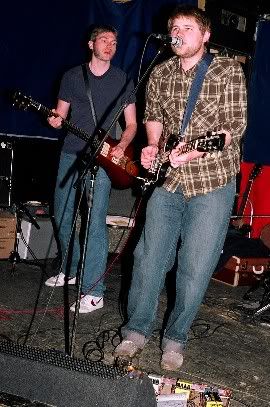 Twist action!
And all together - what a swell combo.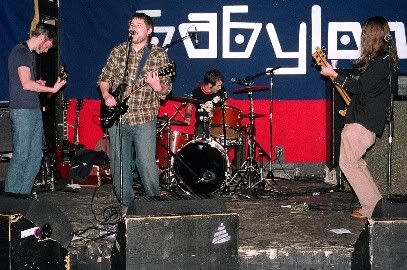 I presume Paperjack have now returned to a state of inactivity, but the aforementioned Polytones have a release party for their very fine new CD coming up Dec. 3 ... along with the Department of Foreign Affairs. Coincidence? Well, probably not ...