It's Monday, and that means excitement! Well not really. Actually it means folks heading back to work after a weekend of debauchery, or in my case returning to work after a weekend of work. But for those of you who are free and broke, there's a couple of shows of interest:
Ukrainia!
is performing at The Manx (that's most of them, and a few audience members, at Barrymore's in September 2006).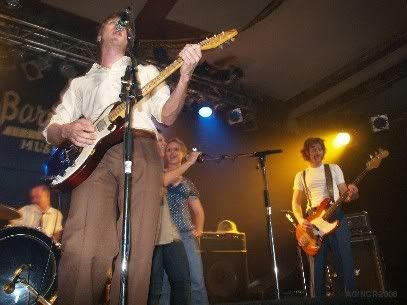 Over at Zaphod's a trio of As The Poets Affirm alumni perform as
Videotape
alongside
The John Punch Band
and
Psychic Hotline
. Like The Manx show, there's no cost to get in, so you can save your cash for the bar.