Xavier Rudd
seems to come through town a lot. Is it because he's a touring machine? Because he likes Ottawa? Probably both. I've seen him twice and enjoyed the music on both occasions. This time around he's playing the Bronson Centre for two nights with
Mishka
in support. I imagine it's sold out, but who knows, maybe there will be scalpers. I have two distinct memories of Rudd. The first, from his 2004 Bluesfest appearance, is him signing CDs and posing for photos with audience members for hours on end. The second is of being squashed like a sardine at his 2005 show at the Black Sheep Stage. Speaking of which, here he is performing at Bluesfest on that occasion.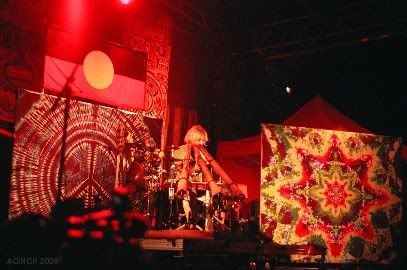 Don't forget to wear tie-die, eh? Elsewhere on the entertainment calendar, you can see
Hello Operator
and
Euphoria's Depression
at Zaphod Beeblebrox on Thursday.