The Weapons of Mass Seduction
- more crunch-boom-howl garage rock from the depths of Ottawa. Singer and guitarist Mark ... er, I mean Jake Heartbreak, also plays bass in Four 'N' Giv'r, drummer Russell Baumshell is in The Expatriates and The Duke must have a hobby.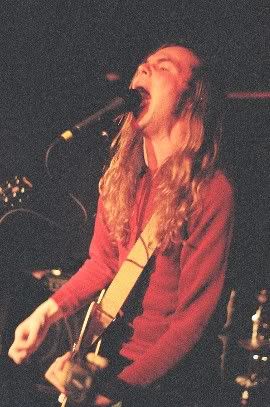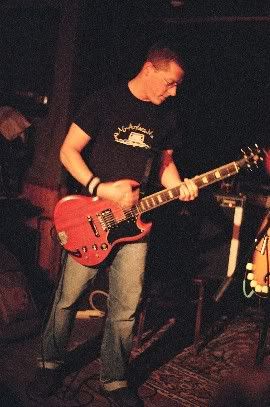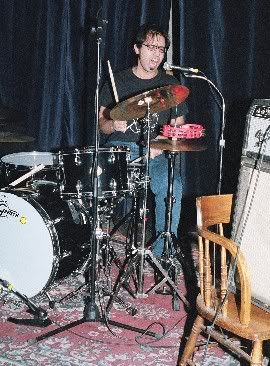 These pictures were taken at Irene's Pub; same show as the Good2Go pictures from February 20, way down near the bottom ...