Like Music for Cats,
Kelp Records
is another excellent local record label, run by Jon Bartlett. It recently celebrated (well, late last year) its 10th anniversary with a show by Chris Page, Detective Kalita, The Recoilers and Rhume (one of Bartlett's bands). Jon obviously loves music, and puts on a great show as Rhume's frontman, decked out in white and blue one-piece with the fleur-de-lys on the back; Freudians are advised to turn away now.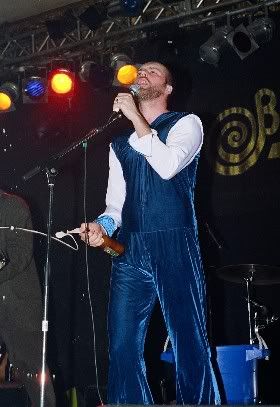 The following picture of The Recoilers' Jake Bryce is one of my favourites.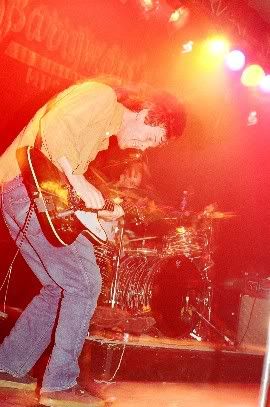 And here's one half of Detective Kalita, the live edition.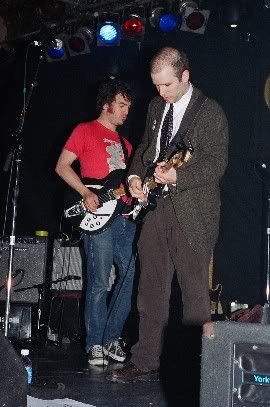 Also at this gig: Andrew Vincent and The Pirates. Kelp's 10th anniversary fell during the last federal election campaign: Note the
Ed Broadbent
button on Vincent's lapel.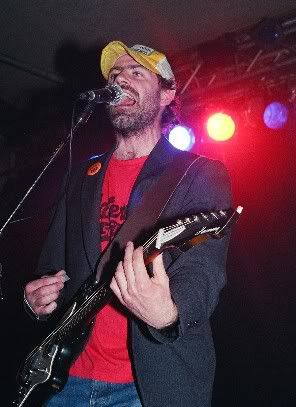 It's a sign of Andrew's power and influence in local politics that Ed did indeed win. Or not.
Chris Page was also on the bill; you can see his picture from another gig earlier in the week.