As I mentioned earlier, the Outlaw Astronomers (a.k.a. the Magic Rock Orchestra) were spread out around the room; Darrell Angus, Mike Sheridan and Tim Matthews were on stage (along with Fortunate Son and Glad Nate Hurlow), Jennifer "Casey" Comeau was just off to the right playing keyboards with Patrick Shanks and Richard Jeffrey (both on guitar).
Daydream Square
mastermind Michael Caffery on some electronic gadget by the bar, and Kerry Campbell on some other electronic thingamabomb (you can see I've mastered the technical terms for these sound and beat-making devices) near the DJs' wheels. It was a tough shoot, but through some miracle all the pictures turned out quite well. Or at least in focus.
Here's pictures of Caffery and Campbell at that gig, and a picture of Jeffrey at Barrymore's, opening for
Holly Golightly
as one-half of
Mono Hum
.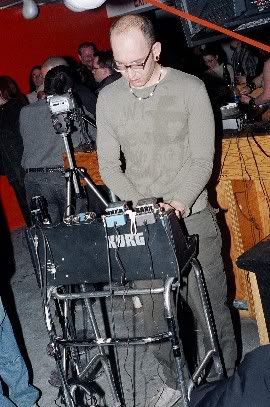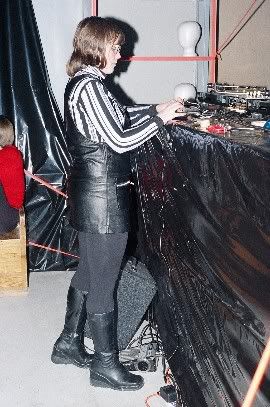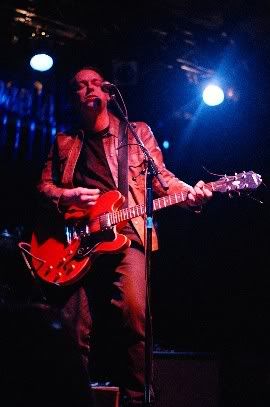 As for Nate and Jen ... ah, you know the drill by now: Pictures to come.