Along with Mavericks on Rideau, Irene's seems to be stepping into the gap left by the much-missed Bumper's (now a chi-chi burger joint). Props to them for hosting shows such as the upcoming Elliot Brood/Acorn gig, and past bills like Nassau with
The Orange Alabaster Mushroom
. Here's OAM mastermind Greg Watson (a.k.a. Grog from The Fiends) at his hairiest.
And of course the chaps from Nassau. The photo's a little sfumato because I bounced my flash off Irene's exceptionally low ceiling.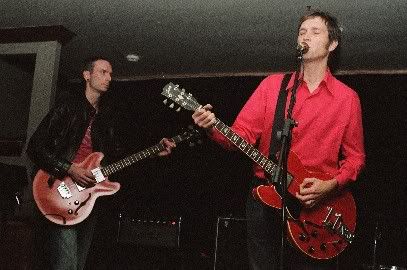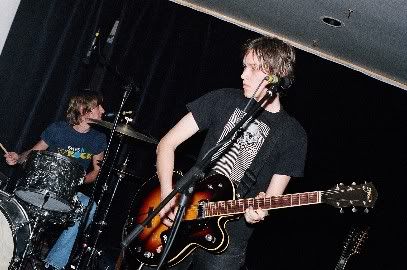 I tried to find an Internet link for Nassau; word to the wise: Never name your band after a city if you want anyone to have a chance in hell of finding you with
Google
...