Jan. 27 was definitely what you call a mixed bill: You had DJ Pho, Mantler (a solo performer of melancholy piano pop) and former Local Rabbit Ben Gunning's garage-fusion.
First, a picture of DJ Pho. You can tell this show took place at the Avant-Garde Bar because of the ever-present Depeche Mode video playing behind him. (
Also in silhouette
, because I like that kind of thing.)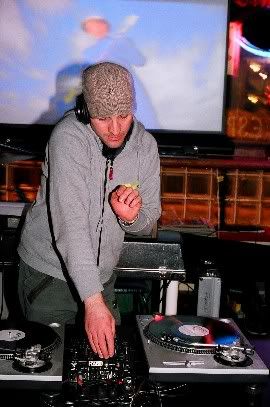 Hands down winner for sartorial splendour, Chris A. Cummings, aka
Mantler
. All through his set I was trying to think of who he reminded me of, but the best I could do was Roger Daltrey singing Robert Wyatt tunes.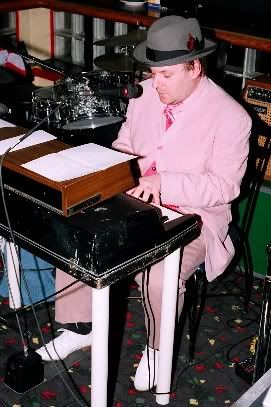 Ben Gunning chipped in some guitar later in the set.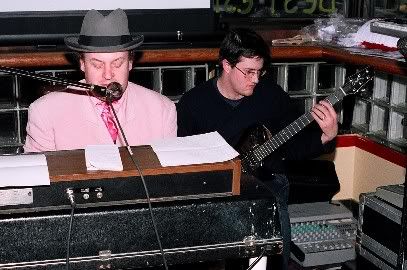 It was a diverse entree; more Gunning later.